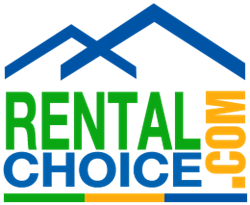 Phoenix, AZ (PRWEB) September 28, 2013
Rental Choice(.com) is proud to announce a new advertising partnership with Simply Property Management. Simply Property Management provides a wide array of specialized property services in Phoenix & Tucson Arizona and Las Vegas, Nevada as well as the surrounding areas.
As a result of the new partnership, the Rental Choice (.com) directory will feature Simply Property Management, who will receive custom advertising that focuses on their property management services. Visitors to Rental Choice (.com) are able to learn more about Simply Property by visiting their profile page on the directory. This profile page allows users to click through to Simply Property's website, which lists properties currently under their management. Users can also call Simply Property directly or submit a brief contact form to communicate via email.
Simply Property Management has been in business for over 25 years. Their main focus in the past 25 years have been helping investors, buyers and sellers maximize their investments through properly purchasing, selling and managing their investments. Simply Property offers a wide range of services which include property management services, buyer representation and seller representation. Simply Property has a ready and qualified staff that is prepared to help thier clients realize and accomplish all of their Real Estate Goals. Their Mission is to provide a high level of personal service to each client and customer through a wide array of specialized property services and to provide the necessary education, training and environment to all employees to enrich and enhance their careers.
Rental Choice (.com) uses targeted marketing strategies to reach out to property owners and offer them free access to the online directory. The property owners are then able to connect directly with a property manager in their local area either through a form sent directly to the company email, phone or by visiting their website directly for more information from a link that is provided on the advertiser's landing page. To learn more about Rental Choice (.com), visit http://www.rentalchoice.com.
###