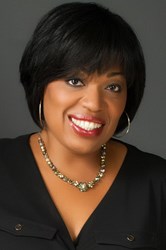 Baltimore, MD (PRWEB) September 24, 2013
The Mom Strategist™, television host on the nationally syndicated show America Now, and author Mia Redrick is excited to announce her Time for Mom-Me® Retreat at the Inner Harbor, November 1-3, 2013. Redrick has created an experience just for moms, one that is set up to support moms to be rested and rejuvenated, empowered and energized, and connected and cared by empowering moms with the essential life and business systems necessary to achieve more work/life balance.
The Hyatt Regency Baltimore is a beautiful location where moms will be afforded unstructured play, luxury accommodations, incredible shopping, fun opportunities to move their bodies with belly dancing and Zumba to brighten their mornings, a community and connection of girlfriends who want the best for each other, and who will be a vested part of one another's growth as each sets their biggest goals ever over the course of the weekend. A delicious, healthy menu of breakfast and lunch provided by will also be served to nourish their bodies.
Moms will receive Mia's unique blueprint of strategies and systems to carve out that Mom-Me® time that is so critical to living a fulfilled life. Mia will share the business and life systems she uses to create the time needed to be the best woman and mom possible, as well as her self-care strategies that have supported and encouraged thousands of women around the country to become authors, start businesses and redesign their lives to create better balance and joy. Mia has hosted three Mom-Me® cruises in the past but this will be her first land-based retreat and it's going to be filled with inspiring experiences that reward moms with several surprises and giveaways for taking action throughout the weekend.
Redrick, author of the best-selling guide to mother's self-care, Time for Mom Me: 5 Essential Strategies for Mother's Self-Care and Time for Mom-Me: 365 Daily Strategies for a Mother's Self-Care, knows that being a mom is the toughest job in the world. She has helped thousands of moms with personal growth, redesigning their careers, starting their businesses, rebuilding their marriages knowing that these women become better mothers, partners and fulfilled when they practice self-care. She teaches moms with her strategies on how to take better care of themselves and get the most out of motherhood and their lives.
Tawanna Brown Smith (momsguidetotravel.com) had the following to say about Mia: "Mia's coaching program has been a key component in my business growth. She has a magic way of connecting the dots and providing clarity when all seems unclear on how to navigate business and life as a mother."
Join Mia's Time for Mom-Me Retreat today and get ready for an inspiring, immersive, and amazing mom-experience.