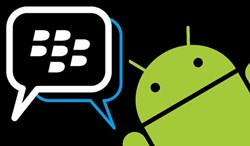 We see an LCD or LED screen in every law enforcement vehicle in the very near future.
Toronto, Ontario (PRWEB) September 25, 2013
Mobile Innovations founder and President Gary Bauer announced his company's demonstration of the new BlackBerry Z30 at work in a Ford Interceptor with a built-in office at the upcoming 120th IACP Conference.
Live demonstrations will be held at the BlackBerry booth and will highlight the power of the new BlackBerry Z30 smartphone with OS 10.2 by showing an officer with a Z30 on his hip getting into a cruiser, lighting up an adroid screen on docking his smartphone, scanning a drivers license, printing a ticket and then taking the smartphone with him as he exits the vehicle.
In a typical MPA In-Vehicle Office upfit, a Google Nexus tablet joins an ESeek license scanner, Brother printer and mini keyboard as one of the peripherals that are securely connected to the officer's smartphone, and that combine to make up the Mobile Innovations MPA In-Vehicle Solution. Using the solution to productively issue error-free tickets is one of the most popular mobile law enforcement use cases among Mobile Innovations' clients.
Having already securely linked BlackBerry Q10 and Z10 to BlackBerry PlayBook and Google Nexus 10 tablets with its MPA In-Vehicle Office solution, Mobile Innovations is now working on doing the same with LED/LCD touchscreens via the new Z30.
"We see a screen in every vehicle in the near future." Says Bauer. "Big, visible touchscreens make mobile computing so much easier and are a low cost alternative to ruggedized laptops. They help address two of the over-riding challenges facing every Police Chief at this conference, namely budget cuts and demands for productivity improvements in mobile computing."
Currently used by several law enforcement agencies in Canada and the UK, Mobile Innovations solutions like MPA In-Vehicle Office and MPA RMS are currently being tested by law enforcement agencies in the US, and by 'near-police' agencies such as Transportation, Fish and Wildlife.
MPA In-Vehicle Office demos featuring the Android Nexus 10 touch-screen with BlackBerry smartphones will be offered throughout the exhibition portion of the conference:
IACP 2013. 120th Annual Conference and Exposition
Philadelphia Convention Center
Philadephia, PA,
October 19-22, 2013
BlackBerry Exhibit # 3601
###
For more information, please contact:
Gary Bauer – President
Mobile: 1-416-889-9997
Email: garyb@mobinnoco(dot)com
Mobile Innovations is a privately held company dedicated to enhancing productivity with the most advanced mobile data products available. Based in Niagara Falls, Canada, Mobile Innovations also has operations in Toronto and works with over sixty clients across Canada, the United States and in the United Kingdom. Mobile Innovations is a member of the BlackBerry® Alliance Program with seven years of service developing and deploying advanced mobile solutions for BlackBerry devices.