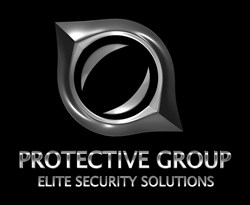 Bohemia, NY (PRWEB) September 25, 2013
The Protective Group, a leading security guards provider, responds to an article published by USA TODAY, which details how many school districts are now utilizing a mixture of security tactics to instill a sense of safety within the learning environment after the Sandy Hook shootings last December.
According to the article published by USA TODAY on September 24 titled "Schools tighten security after Sandy Hook," school districts across the United States are creating procedures and safeguards that will assure students and faculties that their safety is the school district's number one concern. The article says that one of the most popular philosophies surrounding school security is the belief that a blending of tactics is the most productive way to establish a safe and constructive schooling system.
The article states that one district in North Carolina adopted a $1.3 million dollar security plan that involves electronic entry doors, four additional social workers, seven additional sheriff's deputies to serve as school resource officers, and panic buttons at the reception desks of all the schools in the district.
John Monderine, CEO of The Protective Group, a leading security guards provider, says that a blending of psychological tactics, as well as security measures, is the ideal plan to adopt when dealing with a sensitive environment such as a school. "When you are creating a security plan involving children, it is important to consider two important factors," he says. "Namely, you want to create a seamless security presence so that the children are unaware of any impending threat to security, as well as have a psychological team in place that can best deal with a situation in which a perceived threat becomes a reality."
Monderine says that though some may be saddened by the fact that a strong security presence is now a requirement, he sees it as an advantageous opportunity for us to take pride in our districts. "Having a strong safety plan in action not only eliminates guesswork from faculty and students, but affords everyone the opportunity to take pride in their district's personal commitment to their psychological well-being. This move towards an implementation of mixed tactics demonstrates an investment on the district's part towards a stronger and happier learning environment, which will benefit faculty and student alike in the long run."
The Protective Group is an elite full service private security firm with specializations in special event security, corporate security, private investigators, insurance investigators and surveillance. Its top-notch professional security guards have over 150 years of combined law enforcement service and its security personnel are physically fit, professional, athletic, and completely dedicated to ensuring events proceeds without a hitch. From charity runs and fashion shows, to fundraisers and art shows, The Protective Group instills confidence and assures safety at an exclusive event or place of business.