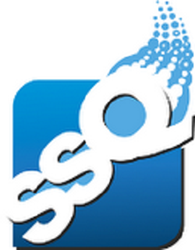 Hartford, CT (PRWEB) September 30, 2013
StructuredSettlement-Quotes.com, perhaps the most recognized name in the structured settlement sales industry, has today taken a leap forward by debuting a brand new section of the company's website designed specifically for Spanish speaking Americans.
We live in an increasingly complex country. While English remains our "official" language, most experts expect Spanish to be named as our official second language in a very short time. The number of Spanish-speaking immigrants, and the number of US citizens of Spanish/Latino descent make this virtually inevitable. It's only a matter of time.
StructuredSettlement-Quotes.com has seen a significant increase in the number of structured settlements awarded to Spanish-speaking US citizens. In order to serve this growing sector of the population, the company has created a rich, robust, informational section on the website designed specifically for Spanish speakers.
StructuredSettlement-Quotes.com has built a reputation for providing clients with the fastest, safest means to sell their structured settlements and receive a lump sum payment from a quality buyer. Now, the company is able to provide those services to Spanish-speaking US residents as well.
Selling a structured settlement or annuity makes sense in a wide range of situations. Often, those injured in an accident find that they face ongoing medical bills and higher costs of living that their monthly settlement payments simply don't meet. StructuredSettlement-Quotes.com allows those individuals to get a lump sum of money to meet their new financial obligations.
The company vets and verifies all funders, ensuring that clients are able to work directly with the most reputable buyers in the industry. Additionally, the company's unique streamlined sales process requires that sellers only need to put their information into the system to begin receiving bids on their settlement.
The new Spanish website section of StructuredSettlement-Quotes.com ensures that all those in need can find the help they require.
To learn more about StructuredSettlement-Quotes.com or begin receiving quotes for the sale of a structured settlement, visit https://www.StructuredSettlement-Quotes.com.
About StructuredSettlement-Quotes.com: Built on customer service and the principle of putting client interests first, StructuredSettlement-Quotes.com has built a reputation for innovation, quality and honesty since its inception in 2007. The company specializes in providing clients with the means to sell lottery winnings (https://www.structuredsettlement-quotes.com/lottery-payments), structured settlements (https://www.structuredsettlement-quotes.com/structured-settlement), annuity payments (https://www.structuredsettlement-quotes.com/lump-sum-of-cash-for-annuity-payments) and more.