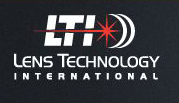 La Mirada, CA (PRWEB) September 24, 2013
Lens Technology International (LTI) has unveiled a new abrasion resistant coating for spray application on plastic parts. LTI is a leading supplier of hard and tintable coatings for plastic and polycarbonate lenses and has been offering their innovative coatings since 1987.
There are a variety of industrial products made from plastic that require protective coatings to prevent scratches and marring. Whether it is a lens requiring optical clarity or a product case or housing, scratches that result from abrasive substances degrade product performance. LTI gives customers the best scratch-resistant plastic lens solutions in the industry by offering a complete line of clear abrasion resistant coatings for their use.
The new abrasion resistant coating is 100% solids (solvent free) UV curable and can be spray applied to a variety of 3 dimensional products.
LTI is a leader in the field of optical coatings and the company offers trained staff that is knowledgeable of and understands the latest technology. They use state-of-the-art equipment to produce the best ophthalmic hard coatings for the optical laboratory market. The company specializes in all types of optical coatings including clear coatings, decorative coatings, and scratch resistant, anti-glare and index matching coatings.
To learn more about industrial paints and coatings visit the LTI website at http://www.lenstech.com/ or call 714.690.6470 to speak with a company representative.