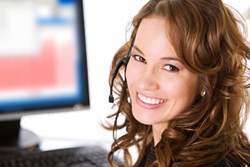 Burbank, CA (PRWEB) September 25, 2013
USA Business Insurance is announcing that all sole proprietors, LLC's and corporations that operate as travel agencies or tour companies can have the advantage of a specialized general liability policy and business liability policy that is written with their specific industry in mind. This is very good news for any tour operator who is attempting to gain membership into the NTA, which requires precise coverage.
General Liability Insurance will cover accidents that happen on your property causing injury to the customer. Any investigative work, legal fees and medical bills will be covered. This is especially important for a tour operator who has a multitude of customers who may travel in groups on tour-sponsored buses or other conveyances.
There are protections under general liability for travel agents and tour operators that the business owner has not considered. One of these areas is coverage for what is considered 'advertising injury' when one inadvertently uses copyrighted verse or photos without written permission from the original writer, artist or publisher. It is not unusual for a marketing department to see advertising on the Internet or in the newspaper and believe it to be in public domain only to discover it was not when suit papers are delivered. Incidents may occur when there are errors in advertising and a client claims they were injured physically or mentally by that error. General liability insurance will handle these cases whereby the business owner has complete peace of mind.
Errors and omissions insurance, also known as E&O, will cover owners in instances when a customer claims that they were not given all the pertinent information or the agent makes an error in the booking of transportation, lodging or any other aspect of a paid excursion. When booking a trip or vacation through any agency, the public is dealing with another human being. On occasions, humans make mistakes. This important coverage will protect the business owner from any long-term legal battles, lawyers' fees, settlements and any other expense associated with the error.
To learn how General Liability Insurance and E&O can protect travel agencies as well as tour operators, visit http://www.businessinsuranceusa.com.
About USA Business Insurance: USA Business Insurance writes general liability insurance, professional liability insurance and errors and omissions policies for a diverse group of industries.