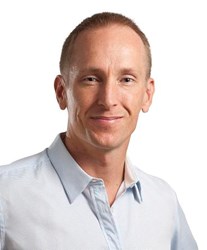 Start a self-evaluation process for coming up with a strategy to mend your current lax social media ways.
(PRWEB) September 27, 2013
One sure-fire method of ensuring a company's social media strategy is being adhered to is for them to make all social widgets very visible and easy to find - on everything from their website, to blog and online brochures etc.
1. In the first point in his tipsheet 7 Tips for Improving Social Media Strateg y Gollan explains: "If you've ever had the experience of going to a blog or website looking for widgets for links to the company's social networking sites and not been able to find them, then you know what I'm talking about. After all, should a person have to search to find out whether a business has a presence on YouTube, Facebook, Twitter, etc?
"While there hasn't yet been a truly "standardized placement" for social networking sites widgets, a lot of the time they can be found on the upper right corner of the brand's website or blog. And, sometimes in the footer. When a user needs to go fishing around a site for a link, then something is clearly wrong."
2. Companies should create targets for updating social media on a regular basis ie every second day, four times a week etc, says business guru Gollan. Otherwise they will look lazy or uninterested and very few people will follow a blog or Facebook page that is only updated once a month. Regular schedules work best, in such a way that keen followers will know when to expect a business blog to be updated and may even look out for it.
3. It is important for companies to establish connections with clients via their social networking sites and to keep the conversation going. If a client makes contact with a business via Twitter then that business should reply via the same channel and not take the conversation elsewhere unless that's what the customer wants. In other words, companies should meet their clients where that client feels comfortable, insists business marketing expert Gollan.
4. Businesses should get interested in Google+Local Pages. That way they can stand out from the competition because it makes it easy for the business to be found across a range of search channels, as well as to receive referrals and recommendations from previous customers. Companies should actively ask customers for reviews on their Google+ pages to keep those social media pages search engine relevant.
5. Companies should keep management of social media simple. They can do that by using tools to help them manage multiple social media networks at the one time eg Hotsuite, Tweetdeck etc. Many of these tools are actually free to use at a basic level.
6. Make content king – and queen too, in fact. Customers should be receiving content from a business which informs, educates, solves problems and entertains all in one. Not a particularly easy agenda but it gets easier with practice. And if they don't have the time to update regularly, businesses can always hire a freelance writer and social media expert to oblige – someone who is willing and able to upload slide presentations, videos, write white papers and even eBooks.
7. Fill in information sections on all social networking profiles because this makes them more optimized and far likely to get picked up on search engines and the company displayed to potential customers. Business coach Gollan suggests creating a Social Media Assets folder on a company's desktop with contact details and links to other social networks, as well as visual media such as images and videos promoting the company's products and services. Then it's just a case of cutting and pasting.
Gollan adds: "While the above list is only the tip of the iceberg, it will be a good place for you, as the owner of a business, to start a self-evaluation process for coming up with a strategy to mend your current lax social media ways."
More social media marketing tips and general advice on promoting businesses is available from Gollan's website.