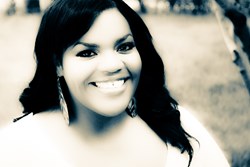 Omaha, NE (PRWEB) September 24, 2013
WriteLife LLC, an independent publishing company headquartered in Omaha, NE announces the publication of Kinship: The Covering. It is the first book in a sci-fi series by first-time author, Maria Watson.
Kinship: The Covering, released on September 24, 2013, is an adventurous story full of twists and turns. When a fireball streaks across the sky and slams into the forest, the peaceful Kin need to decide – is this an elf trick, staged to lure them out their protective covering for capture, or is someone really in need of help? What they find changes everything.
A crew from Detroit, on a mission to colonize a new planet for a better tomorrow, enters the scene and tough choices must be made. What happens when you choose help from the wrong side of a conflict? The road back to redemption is a long one. Hunted by evil, the group must escape the snares of the enemy and trust the protection of the Kin. The crew must choose between finding a way home and doing what's right; the fate of the Kin lies in their hands.
Maria Watson's interest in science fiction goes all the way back to when Dr. Who had a scarf. Her love for the arts goes beyond writing to photography and music. She has had the opportunity to travel as a vocalist and classically trained violinist in styles ranging from the contemporary to mariachi. Her first novel, Kinship: The Covering is based completely on a dream. "The concept for Kinship came to me one night in a dream. The story played like a movie full of action and suspense. The characters were lively and had vibrant personalities," Watson recalls. "I like sci-fi and fantasy with the occasional non-fiction historical article. C. S. Lewis, Madeleine L'Engle, and H. G. Wells are among my favorites. Their stories bring you to another realm. They're not just entertaining, they are full of hidden lessons," she states.
Kinship: The Covering is available on http://www.writelife.com as well as other major online booksellers. The eBook is also available in Kindle format Amazon.
About WriteLife, LLC
WriteLife, LLC is an independent publisher offering a uniquely collaborative approach to publishing, marketing and ongoing support to writers serious about their work. WriteLife advances their authors the pre-production and production costs of editing a manuscript; creating a book for publication; and placing it in key distribution channels. Once costs have been recuperated through book sales, each author is paid 50% royalties on every book sold.
Learn more at http://www.writelife.com/
Buy WriteLife Books Online
WriteLife on Twitter
WriteLife on Facebook