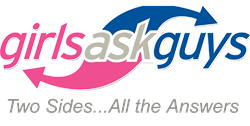 GirlsAskGuys has raised $1 million!
St. Louis, MO (PRWEB) September 26, 2013
GirlsAskGuys.com, an online community where members gain insights into the workings of the opposite sex through an interactive question and answer exchange, has completed a $1 million capital raise. O'Brien Capital, a St. Louis, Missouri-based private-equity firm founded by Bob O'Brien, led the round with an $800 thousand investment. O'Brien has joined the GirlsAskGuys.com advisory board, along with St. Louis native, Jim McKelvey, co-founder of Square, a mobile payments company.
"We are incredibly excited to partner with the GirlsAskGuys team at this pivotal point in their evolution," said O'Brien. "The online community they have built demonstrated explosive growth in the last year, and we believe the forthcoming improvements will provide an enhanced user experience and a stable platform to propel the business forward."
GirlsAskGuys.com and its sister site KizlarSoruyor.com, based in Turkey, continue to generate more than 5 million unique monthly visitors.
More than 75% of the website's members are between the ages of 18 and 30, a highly coveted and fickle marketing demographic. The company currently has 12 team members across three continents, with plans to increase its staffing levels as the business expands.
About GirlsAskGuys
GirlsAskGuys.com is a social community founded in 2008 by Tolga Tanriseven to foster an open dialogue and greater communication opportunities between girls and guys. Tanriseven's goal has been to create an engaged community where people can easily exchange information regarding the opposite sex. Today, GirlsAskGuys has more than 5 million unique monthly visitors, who in aggregate have posed over 1 million questions and 15 million answers.
For more information, please visit: http://www.girlsaskguys.com