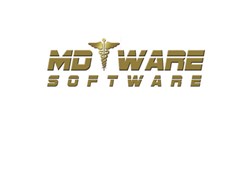 New marketing solutions from MD Ware make management easier than ever.
New York, NY (PRWEB) September 26, 2013
MD Ware, a business specializing in user friendly programs, has long been a leader in salon software and tools to enhance and streamline practice management. Their product permits both health and beauty professionals to conduct business in a flawless and efficient manner, allowing them to concentrate efforts on aspects such as customer service, relations, and marketability.
The brand's site has recently been upgraded with a new module entitled "Marketing". The tab includes tips on increasing exposure and features several solutions from the medical software company to do just that. Among the actions and resources recommended by MD Ware are automated email marketing, referral and rewards programs, automated text messaging, and social media branding. Not only does the brand offer solutions for increasing marketability, but they offer their salon software with said features included. MD Ware not only streamlines practice management for health and beauty professionals, but it can actually drive in new customers as well.
MD Ware has acquired such an impressive reputation as an all-inclusive and intuitive program because creating online scheduling systems for the benefit of health and beauty business professionals is their sole purpose. The medical software company has channeled 100% of their efforts into designing the most flawless system on the market, making it the only choice for professionals of any kind. MD Ware's program has been designed to include anything and everything one could possibly need to smoothly run an office: appointment scheduling, online booking, SMS messaging, day tripper, finger print module, reporting functions, and credit and debit card scanning. This state of the art salon software has been designed by professionals for professionals to ensure complete ease of use during each function. Implementing MD Ware's cutting edge program is a sure way to not only enhance the atmosphere of any healthy and beauty business, but to simplify practice management as well.
Each of the marketing features listed in MD Ware's "Marketing" module are available from the brand. These features have been added to further enhance the user experience—a sign of the brand's commitment to the user. From automated emails to gift card design, everything about MD Ware serves to streamline managing and increase visitor traffic. This brilliant system is quickly becoming the new best friend to managers and practice owners around the world. For more information on the marketing resources available from MD Ware, to view screenshots, or for a complete list of features available from the system, visit MD Ware online at http://www.mdware.com.