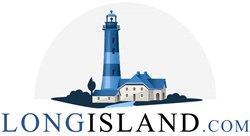 In an effort to help Long Islanders find more of the best local free entertainment, LongIsland.com has updated its ever-popular Events Calendar to include a 'Free Events' Section, which features all of the Free to Attend Event Listings on the site.
Kings Park, New York (PRWEB) September 27, 2013
With countless great events happening locally each month, it's no wonder that LongIsland.com's robust Events Calendar attractions thousands of visitors each day. In order to make searching for Free Events more simple, LongIsland.com has launched a new Free Events Page within their Calendar, which features all of the No-Cost Events conveniently listed in one location.
LongIsland.com's Events Calendar has been popular with visitors since the site's inception almost two decades ago, and it continues to grow in both user-participation and popularity. With the calendar's continued growth, it only made sense for LongIsland.com to expand the sections features. "More locals than ever before are looking to find no-cost events - whether they're planning a day out with friends, or organizing a weekend of family fun, which is why we've created this new section of our Events Calendar. It allows Long Islanders to better take advantage of budget-friendly local fun, and not break the bank when it comes to entertainment costs." Cait Russell, LongIsland.com's Editor in Chief was quoted as saying.
Locals looking for the best events on Long Island can find what they're looking for simply and efficiently with the variety of search options, and can even mark events that they plan to attend, and share with friends on various social media platforms. With the hundreds of unique events happening every week in both Nassau and Suffolk County, it's crucial for Long Islanders to have a comprehensive tool to utilize when activity planning, and this latest filter option will only serve to improve the LongIsland.com Event Calendar experience.
Since its initial launch in 1996, LongIsland.com has been a go-to resource for locals looking to find out more about all that is happening on Long Island, and the site's regular updates and expansions to content help it continue to thrive. As the site continues to grow in popularity, so it does in information, with new resources, guides, listings, and news being added and updated daily – providing Long Island with comprehensive and accurate detail, no matter what is being searched for. In addition to the new Free Events Section, LongIsland.com provides information on the best entertainment, things to do, dining, shopping, and nightlife for LI, as well as the latest local news, insights, and press releases.
The new Events Calendar Free Event filter feature is sure to be a hit with locals and tourists alike, who frequently peruse the calendar for no-cost event options here on Long Island.