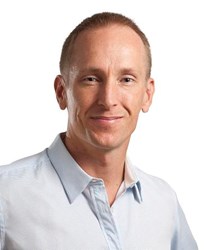 Your business can use viral marketing to dominate your target market and enjoy profitable growth and influence.
(PRWEB) September 26, 2013
In Viral Marketing 101: A complete Guide for Businesses, Gollan explains: "Apple would be an example of viral marketing success. The iPod, iPhone and iPad are all examples of viral marketing campaigns that spread as people talked, the press talked and Apple talked.
"The product created a stir for Apple, but all types of marketing channels were used by people to share the news about the products. All the talk led to a huge number of sales and some of the biggest profit numbers in history.
"Your business can use viral marketing to dominate your target market and enjoy profitable growth and influence just as the juggernaut brands and businesses have successfully done."
Gollan insists that viral marketing is an idea that spreads, but only if it's marketing the particular business at the same time ie it should contain a call to action or cement the company's core values. A good example of a successful YouTube viral marketing campaign is the Blendtec Will It Blend campaign. The video shows a Blendtec product chopping up all sorts of things like phones to CDs. In doing so, in an amusing way, it showed how powerful the blender's blade was.
People shared the videos with friends and as a result Blendtec gained exposure and enjoyed a boost in sales.
Launching a viral marketing campaign requires a good strategy in the first place. There are two areas of focus – target audience and media channels.
Marketing and lifestyle expert Marie Forleo aimed at a particular target market for her first book Make Every Man Want You: How to be so irresistible you'll barely keep from dating yourself. She picked up early reviews from editors of women's magazines then, when she self-published it, it went viral. Her newletter list grew rapidly.
Business mentor Gollan adds: "Identifying your target audience is paramount for viral marketing.
"It allows you to choose a course or path and to remain faithful to that select audience. People want to know that your brand will not bail on them right when they feel that they need your service or product the most. Building trust and appeal is the foundation of successful long-term brand building and profit yielding viral marketing."
Entrepreneurs and brands today have an endless treasure trove of media channels they can utilize for viral marketing, especially video, blogging, social media and email marketing, says business marketing expert Gollan.

Video is great for viral marketing because people tend to be highly visual. It is the quickest way for many to grasp a brand's message. It is also easily shareable - the crux of what viral marketing is all about to in the first place. Businesses need to ensure that their video is the best quality that they have the capability of producing.
Blogging. Companies can make a declaration with their content or blog post, be controversial, spark debate, start a challenge, just have something to say that speaks louder than mere words. When done right, content becomes shareable on unbelievable levels, which in turn is viral marketing at its core.
Social media can be an overwhelming medium because it is vast as a result it is generally best to home in on the top three for a viral marketing strategy. Facebook is simply a juggernaut, Twitter is quick and concise and Pinterest is the visual engine that keeps going. But there are always Instagram, LinkedIn, and Google+ depending on the company's business and where their potential and existing audience is.
Email is a channel where viral marketing can really take hold. People might find content hosted on a site like YouTube or your blog, but they'll share it with friends on Facebook and via email.
Creating a viral marketing message can be somewhat overwhelming, admits business guru Gollan, but there is a recommended formula: create a story, develop a hook, make it easy to share and have a call to action.
He adds: "It does not matter if you get 10,000 You Tube video views or if 800 people re-pinned your company logo, if your efforts are not tied to a compelling reason of why your brand's products or services is the company for people to partner with or buy products from, in order to meet their own needs to make their own lives easier, then it simply won't work."
Find more business coaching and marketing tips at Gollan's website right here.