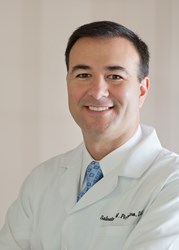 Making people healthy and making them feel at home at the dentist is why I love doing what I do.
Fairfield, CT (PRWEB) September 26, 2013
Salvatore M. Pizzino, D.D.S., Fairfield County dental practitioner, has been named a Top Dentist in General Dentistry in the 2013 Best of the Connecticut Gold Coast awards. These awards highlight the top dentists in Fairfield County, all recommended by peers in the field who know their work best.
"It is an honor to be recognized by other dentists for the work that I do for others," Dr. Pizzino said in response to being named a top dentist in Fairfield County. "Dentistry is such an exciting practice because new research is constantly being found confirming that oral health has links to diabetes, cardiac disease and other medical conditions" commented Dr. Pizzino, who is the leading Doctor of Dental Surgery (D.D.S) at Southport Family Dental.
Dr. Pizzino and Associates strive to make patients feel comfortable during appointments. "Making people healthy and making them feel at home at the dentist is why I love doing what I do," says Dr. Pizzino. Southport Family Dental provides general dentistry services including routine exams, cleanings and fillings, as well as Invisalign, TMJ treatment, restorative work, dental implants, and cosmetic dentistry.
Moffly Media's list of top dentists in Fairfield County is excerpted from the 2012 topDentists database of more than 10,000 dental practitioners in thirty-three states listed with the American Dental Association. Dr. Pizzino was recommended in the General Dentistry category for his ability to help people in every discipline in dentistry, from a checkup, to tooth pain, to emergencies and more. Each dentist interviewed by topDentists evaluated peers in regards to professional background, years of experience, education, and use of innovative technologies. Final selections were made after consulting with the state dental board.
Dr. Pizzino has been treating patients in Southport since 1995. He is a graduate of New York University, College of Dentistry. His extensive background in postgraduate education includes training at the L.D. Panke Institute and The Dawson Academy as well as fellowships in general dentistry, orthodontics and implant dentistry. He has been an Invisalign Premier Provider since 2009 as well as an Invisalign guest lecturer. In addition to being past president of the Bridgeport Dental Association, Dr. Pizzino serves on the CT State Dental Association Board of Peer Review. He is also a member and fellow of the Academy of General Dentistry, American Academy of Functional Orthodontics and the International Congress of Oral Implantology, and a member of the American Dental Association (ADA).
About Southport Family Dental (http://www.southportfamilydental.com)
Southport Family Dental is a Fairfield County practice dedicated to making its patients feel comfortable while providing them with quality dental services in a relaxed, modern and caring environment. Dr. Salvatore Pizzino and his associates are passionate about giving patients new reasons to smile by focusing on the long-term health of their teeth and mouths and the aesthetic beauty of their smiles. From routine exams, cleanings and fillings to Invisalign, restorative work and cosmetic services, the entire staff at Southport Family Dental aims to exceed the expectations of their patients at every visit by taking the time to listen to their needs and never compromising on quality.