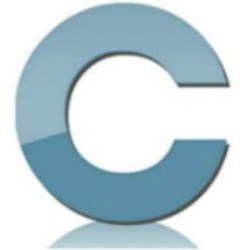 New York, NY (PRWEB) September 25, 2013
CleanEdison, the leaders in green education resources offer training and classes that are widely available nationwide with online and in class options. Solar energy training covers the essentials necessary to prepare an individual for a career in the green workforce. With a growing demand for industry specialists, progress and greater financial opportunity are available for those who acquire vocational training. With courses that include BPI Building Analyst Certification, LEED Green Associate, safety, installation, and manufacturing, CleanEdison offers fully rounded training opportunities for anyone looking to break into the industry.
As more residential areas and commercial companies are taking advantage of renewable energy resources, the demand for relevant jobs is quickly increasing. Most of these open job positions require training and experience, as well as specific credit hours towards industry certifications. As a growing industry, certification costs for alternative resources are rapidly rising and increasing, preventing individuals from the jobs that they want. In response, CleanEdison offers affordable courses that prepare individuals for a variety of different jobs. This solar energy training includes installation, design and manufacturing courses for those desiring to tap into this massive opportunity. Many past participants have been able to benefit from the diverse selection of courses as well as the job placement services provided by CleanEdison.
Energy efficiency standards and inspection services are a highly specialized requirement in the field of home performance. BPI Building Analyst Certification prepares participants for a career as a home energy auditor; verifying that systems coordinate effectively with the home. Home performance companies are currently searching out individuals with knowledge in green home systems, relying heavily on individuals with vocational experience.
Alternatively, through LEED Green Associate training, individuals are gaining the background knowledge to design sustainable buildings that are up to date with the LEED rating systems. Accredited professionals are in high demand for building and remodeling projects across the nation, making CleanEdison a viable option for anyone looking to get involved in a growing and promising industry.
Environmentally conscious consultants are in high demand across the country and the solar energy training available from CleanEdison is providing them with job opportunities. The BPI Building Analyst Certification, installation and design courses are a fraction of the different topics that CleanEdison offers. For more information, or to see their full course list, visit their website at http://www.cleanedison.com.