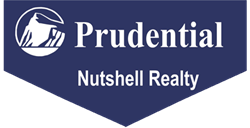 Accord (PRWEB) September 27, 2013
From Kingston to Gardnertown and every where in between, the Ulster County of New York is finding higher prices for homes and real estate according to the Nutshell Realty Brokerage Firm in Stone Ridge. With over 3,000 homes currently on the market, sellers are seeing multiple offers and the return of escalation clauses; a special clause in the purchase and sale contract that allows for an incremental price increase over the highest offer up to a cap.
Broker/Owner Thomas Jackson of Prudential Nutshell Realty says, "We haven't seen escalation clauses since 2005 so this is great news for sellers."
The current listing prices for Ulster County vary depending on the town and location. New Paltz, located on the southeastern side of Ulster County, offers an average listing price at $390,000 where on the western side of the county the average listing prices is closer to $180,000. Jackson says the average listing price is not always the selling price since many sellers must lower the actual sales price to appeal to buyers or agree on the contract.
For Kingston, located just north of New Paltz, the Median home price is currently about $410,000. The highest priced home is $1,250,000 and lowest is roughly $60,000. Jackson is seeing more homes closed on time and in a shorter amount of time than in the past 5 years. Sellers are finally starting to see a profit from selling and there are fewer foreclosures and short sales on the market each month.
With interest rates gradually increasing, buyers may feel hesitant to purchase but Jackson assures buyers that rates are still incredibly low and this makes for lower mortgage payments on higher priced homes.