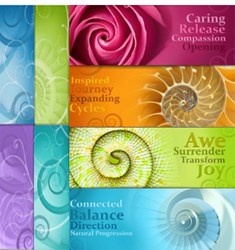 Get Online...It's Time
Philadelphia, PA (PRWEB) September 25, 2013
Families enrolling their loved ones in hospice can be scared, overwhelmed, and confused during a very difficult time. What's scarier is that those same families don't realize that there are no standards for how much hospice volunteer training a volunteer gets, and who may be coming into their home spending time unattended with their loved one.
Medicare does require hospice volunteer training to be included, and section 418.78 of the federal regulations states that "training must be consistent with hospice industry standards"… But what if there are no standards?
In researching hospices across the US, the length of volunteer training programs varies widely from just a couple of hours to 16 or more. The wide variance in hospice volunteer training with no accountability is one of the many reasons we developed this program," says Patty Burgess, Founder and "President of Possibility" of Teaching Transitions, an online hospice volunteer training company.
Not only has Teaching Transitions created a standard, but they are urging hospices to meet that standard, and have made it easy for them to do so.
"We hope that all hospices want to show their communities that they are preparing and educating volunteers to meet high standards, said Burgess. "At such a critical time, loved ones need to feel confident that there is a benchmark that has been met...but exceeding that benchmark is even better."
Having an online hospice volunteer training program has many advantages to keeping training accountable and meeting best practices in hospice volunteering. Trying to coordinate schedules can get cumbersome when trying to have all volunteers available at a given location for a series of live classes. High quality content that is video-based, heart-opening, inspiring, compelling and timely is what attracts the best volunteers these days--not meeting rooms.
"Twenty to thirty hours of training is quite different when conducted in the privacy of one's personal space vs. sitting for hours in a meeting room on a sunny weekend. That is part of the reason why hospices have been paring down their training, but at the expense of some valuable time and content," stated Burgess.
Hospices no longer have to sacrifice high quality training for more reasonable hours. They can get both in an easy, affordable and accountable way by getting their hospice volunteer training online.
More information and a free "sneak preview" can be found by visiting the Teaching Transitions website, or by calling 215-428-6677.
About Teaching Transitions:
Teaching Transitions is a nationwide, video-based, online hospice volunteer and palliative caregiver training company specializing in helping hospices attract and train volunteers. This is accomplished by offering engaging and inspired content, the latest in online training tools and technology, and back-end administrative support for tracking and documentation. Teaching Transitions' multi-media approach allows hospices to reach into their community to have massive impact, attract new demographics, all while making it easy and affordable to "get online".