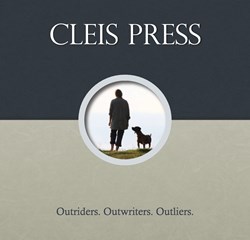 (PRWEB) September 25, 2013
Susie Bright is the Editor at Large for Audible, and curates The Bright List to talk about the best of the best in audiobooks. She recently produced a list of Cleis Press bestsellers that includes Best Sex Writing 2013 and Thrones of Desire.
Susie Bright is one of the world's most respected voices on sexual politics, as well as an award-winning and best-selling writer who has edited hundreds of the finest authors working in American literature and progressive activism today. She was a screenwriting consultant on Bound, Erotique, and The Celluloid Closet, and hosts the show "In Bed with Susie Bright" on Audible.com.
Cleis Press publishes provocative, intelligent books across genres. Whether literary fiction, human rights, mystery, romance, erotica, LGBTQ studies, sex guides, pulp fiction, or memoir, you know that if it's outside the ordinary, it's Cleis Press.
Look for these titles now available as audiobooks on Audible:
Beach Bums, edited by Neil Plakcy, narrated by Richard Magnus
Best Black Women's Erotica, edited by Blanche Richardson, narrated by Christi Clark
Best Gay Asian Erotica, edited by Joel Tan, narrated by Kenzaburo Mizuno
Best Bondage Erotica: The Firm But Gentle Hand, edited by Rachel Kramer Bussle, narrated by Shannon Gunn and Delisha Forest
Best Lesbian Erotica, Volume 18: Looking for the Edge, edited by Kathleen Warnock, narrated by Ginger Cornish
Best Lesbian Romance, Volume 6: Holding Fast, edited by Radclyffe, narrated by Leslie Bellair
Best Sex Writing 2013: The State of Today's Sexual Culture, edited by Rachel Kramer Bussal, narrated by Kristin Kalbli and Fleet Cooper
Cowboy Lust, edited by Delilah Devlin, narrated by Annie Green
Girls Who Score, edited by Ily Goyanes, narrated by Emily Caldwell
Merry XXXmas Book of Erotica, edited by Alison Tyler, narrated by Tessa Dalton
Thrones of Desire, edited by Mitzi Szereto, narrated by Alastair Haynesbridge
Stripped Down, edited by Tristan Taormino, narrated by Emily Caldwell