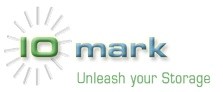 VDI has been held back due to lack of performance and exceeding costs. With this real, repeatable benchmark, our customers can have the confidence to scale without compromise.
Boulder, CO (PRWEB) September 25, 2013
IOmark announces Nimbus Data benchmark results of the IOmark-VDI storage benchmark attaining 4,032 VDI's for an average cost of $39.68 per VDI for Standard Workers. The IOmark-VDI tests real world application workloads for VMware View® with the output of audited, repeatable results. The benchmark is designed to provide comparative results for use in product selection.
The Nimbus Data benchmark was run in a fibre channel environment using Brocade Gen5 (16Gb) benchmark with deduplication on, to maximize cost effectiveness. As per the benchmark specifications, the system achieved a 90.1% response time for users, never exceeding 99.7% response time.
"This is the first all solid-state – fibre channel system with published results. It is keenly important due to the scale and speed of the system which full utilized 16Gb network to achieve its performance," said Russ Fellows, Senior Partner of Evaluator Group and architect of the IOmark. "We were also able to demonstrate the value of deduplication in this real-world environment."
"By announcing these results we are demonstrating the scale and price / performance of the Nimbus Data Systems Gemini platform," said Tom Isakovich, President, Nimbus Data. "VDI has been held back due to lack of performance and exceeding costs. With this real, repeatable benchmark, our customers can have the confidence to scale without compromise."
The IOmark-VDI measures storage system performance using real VDI user workloads. It does not use simulations or synthetics to approximate. The IOmark benchmark criteria have the following performance values:

For the steady-state workload:
o 80% of response times for I/O's must not exceed 50ms
o All storage must reside on the storage system under test
o The value reported corresponds directly to actual users, light, standard and heavy workloads

o There is no limit to maximum I/O response times
o All boot operations must complete in less than 2 minutes
o The value reported indicates the number of desktops able to boot
Other reporting criteria include:

Storage system configuration and tested environment must be reported
All storage for measured VDI users must reside on the storage system tested
Total list price for storage system tested must be reported
Evaluator Group is the developer of IOmark which is available for $2,500 to end users or free to Evaluator Group IT end user premium subscribers. Vendors, performance testing labs and channel partners may purchase to use the tool in their lab and for publishing audited results. A license may be o btained free of charge for 30 days for internal evaluation.
For more information on IOmark-VDI see the Theory of Operation and the Nimbus Data results are available at the IOmark website or from Nimbus Data, respectfully.
About IOmark
IOmark is dedicated to helping IT professionals and Vendors effectively measure and compare storage system performance while running real application workloads. IOmark-VDI was released in 2011 followed by IOmark-VM for VMware ESX server measurement in 2013. More information is available at http://www.iomark.org
About Evaluator Group
Evaluator Group Inc. is a technology research and advisory company covering Information Management, Storage and Systems. Executives and IT Managers use us daily to make informed decisions to architect and purchase systems supporting their digital data. We get beyond the technology landscape by defining requirements and knowing the products in-depth along with the intricacies that dictate long-term successful strategies.
http://www.evaluatorgroup.com
@evaluator_group
Follow us on Twitter: @vdi-iomark or @evaluator_group
Press Contact
For more information about Evaluator Group, Contact Laura Cros at 303.221.7867 x1008 or laura(at)evaluatorgroup(dot)com.