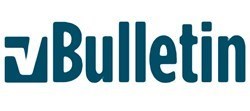 Our staff is very excited to be adding vBulletin to our menu of forum platform solutions and content management systems
Denver, CO (PRWEB) September 24, 2013
Early this week, international hosting provider Web HSP announced to all of their domestic and international clients, they would now be offering vBulletin installation to all VPS and shared server accounts. vBulletin is widely regarded as the premier forum content management system available on the web today. Web HSP adds vBulletin to its ever growing menu of options for small businesses in the United States & Canada.
The vBulletin Managed Services with Web HSP Include:;
Free Loading of vBulletin (provided the customer has an existing valid license). ;
Web HSP Staff will perform upgrades immediately after they are released from vBulletin and supplied to the client directly.;
Adjust any and all vBulletin settings to the customer's liking.;
Loading purchased 'Elegant Themes' including logo replacement, plugins and troubleshooting any possible browser compatibility issues.
Web HSP will also include plenty of 'add-on' paid services in addition to their standard support package for all of their new vBulletin clients such as:
Custom graphics and design (this includes resizing logos or images).;
Custom PHP coding
Database upgrades to solve potential problems from any modifications to the site such as the addition or deletion of moderators, hacking attempts, or incorrect upgrades. ;
Registering an account and posting within the vBulletin community, moderating or managing the operation of your forum.;
On-demand vBulletin training.
Web HSP CEO Doug Davis explained, "Our staff is very excited to be adding vBulletin to our menu of forum platform solutions and content management systems. We have used other forum CMS versions in the past, but vBulletin is by far superior to the rest. Our customers who decide to implement forums within their websites will be thrilled with its attention to detail and user friendliness."
Web HSP is a web hosting and domain registration provider specializing in dedicated servers, shared web hosting, and domain registration for small businesses including server hosting, WordPress Hosting, reseller hosting and much more.
For more information, or to speak with a qualified customer service and support representative, simply call 877-726-3079, or visit http://www.webhsp.com today.