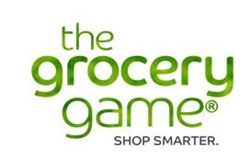 Los Angeles, CA (PRWEB) September 25, 2013
TheGroceryGame.com, the largest grocery savings website in the world, has launched its cutting edge tool, the Coupon Matchup Wizard. This tool allows easy access by computer, tablet or mobile for current matchups of coupons and sales (including unadvertised sales) for grocery items in all areas.
The new Coupon Matchup Wizard provides busy moms and other shoppers throughout the United States with the latest local grocery matchups of coupons and sales. The Grocery Game's Wizard displays sale items at local grocery stores and drugstores, relevant coupons for these sale items and where to find the coupons. It also provides the percentages and amounts that can be saved with each deal.
Incorporating The Grocery Games' extensive databases, the Wizard offers shoppers matchup opportunities for items that are often free, under one dollar or 75% or more off. After a shopper enters their zip code, The Wizard automatically displays the coupon and sales matchups in the shopper's area.
"Moms love grocery matchups for coupons and sales. They rely on them for grocery shopping more than ever before and we wanted to give them a matchup tool unlike anything out there. The Wizard is comprehensive, convenient and easy to use and combines our databases with state of the art software and mobile solutions. The Coupon Matchup Wizard is our biggest development yet and I couldn't be more proud," said Teri Gault, founder and CEO of TheGroceryGame.com.
About The Grocery Game:
The Grocery Game was founded by Teri Gault, whose hobby of collecting coupons and matching them to grocery store sales became a passion. Teri would share her money saving ideas with family and friends who were impressed by her attention to detail and her ability to predict sale trends. The Grocery Game offers the Grocery Game, "Teri's List," and printable grocery coupons in all 50 states and internationally.