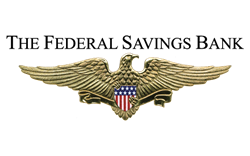 With the Federal Reserve's announcement likely to put the brakes on rising mortgage rates, at least temporarily, it's a better time than ever for prospective homebuyers to enter the market
Chicago, IL (PRWEB) September 25, 2013
Rising mortgage rates have caused a drop in refinance activity, which in turn has led lenders to loosen their qualifying standards in regards to credit, according to Ellie Mae. However, due to recent statements from the Federal Reserve causing rates to decline, The Federal Savings Bank thinks now is a great time for first-time homebuyers to jump into the market.
Data from the company's August Origination Insight Report shows that refinancing activity has fallen by 15 percentage points since May. Forty-three percent of closed loans were for refinancing during August, down from 47 percent in July and 58 percent in April.
This has led mortgage lenders to reduce the credit score level necessary to qualify for home loans. The average FICO score for closed loans decreased to 734 in August, according to Ellie Mae, the lowest level since the organization began tracking the numbers.
However, fears of mortgage rates rising further have been put on the backburner since the surprising news that the Federal Reserve will continue with its bond-buying program. "We were expected the Fed to announce that it would begin tapering its monthly purchases of $85 billion in bonds," says Nick a banker at The Federal Savings Bank. However, while the Fed highlighted economic improvements, it stated that there has not been enough evidence to warrant the end of the program.
"Taking into account the extent of federal fiscal retrenchment, the Committee sees the improvement in economic activity and labor market conditions since it began its asset purchase program a year ago as consistent with growing underlying strength in the broader economy," the Federal Reserve said in a statement on September 18th. "However, the Committee decided to await more evidence that progress will be sustained before adjusting the pace of its purchases. Accordingly, the Committee decided to continue purchasing additional agency mortgage-backed securities at a pace of $40 billion per month and longer-term Treasury securities at a pace of $45 billion per month."
This news has had an immediate effect, with the likelihood of rates rising as steadily as before being reduced.
"Mortgage rates drifted downwards this week amid signs of a weakening economic recovery," said Frank Nothaft, vice president and chief economist at Fredie Mac on September19th, in regards to mortgage rates for the week ending Sept. 19. "This, in part, was why the Federal Reserve chose to maintain its MBS and bond-buying program at its September 12th and 13th monetary policy committee meeting. It also cited the tightening of financial conditions observed in recent months, which in the case of the housing market means the rise in mortgage rates since May."
Continued bond-buying good news for homebuyers
With the Federal Reserve's announcement likely to put the brakes on rising mortgage rates, at least temporarily, it's a better time than ever for prospective homebuyers to enter the market. Additionally, special loan programs, such as FHA mortgages and VA home loans, offer even more opportunities for buyers to save.
Contact The Federal Savings Bank, a veteran owned bank, to explore affordable mortgage options.