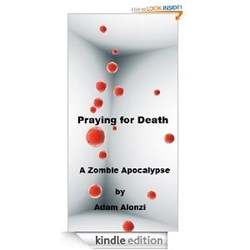 Kind of a mystery, romance and thriller in one compact package. -F Goodman
(PRWEB) September 25, 2013
Praying for Death is now on Smashwords. Praying for Death chronicles a truck driver's journey across the country to reunite with his beloved.
Praying for Death is, in the words of one Amazon reviewer, "different" than other zombie novels. She writes: "[it's] kind of a mystery, romance and thriller in one compact package"
In June Praying for Death Climbed to #5 on the kindle store for in the Post-Apocalyptic category. Adam Alonzi is planning to release a novella in November of this year.