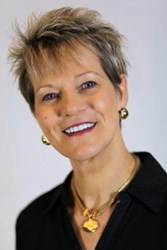 It's not just enough to want to make money. There has to be a purpose behind it. It's what truly separates the businesses that look like everyone else and those that change the world
Eugene, Oregon (PRWEB) September 25, 2013
Eager to learn how to set themselves up for success by way of the Internet, entrepreneurs from across the U.S. and Canada join together for Power Up for Profits Live.
http://www.powerupforprofitslive.com
Created and hosted by author Kathleen Gage, Power Up for Profits Live! will reveal how entrepreneurs can develop their own blueprint to turn their passions and expertise into profits.
Kathleen Gage is joined by author and publisher, Lynne Klippel of Thomas Noble Books and Susan Lassiter-Lyons of The Profit Insights who will each share specific strategies on how any entrepreneur can create more market reach, increase website traffic, generate leads and make more money through proven strategies.
Power Up for Profits Live! is designed for entrepreneurs who know their business is an expression of their life's work; those committed to making a positive difference in the world.
Participants will leave Portland armed with creative product creation, marketing and sales training you need to get their business profitable with high profit margins.
Kathleen Gage has been actively marketing on the Internet since 1997. She's taught thousands her internet marketing methods in seminars and training programs.
To learn more and/or set up an interview contact: Kathleen Gage at 541.654.0426 or kathleen(at)kathleengage(dot)com.