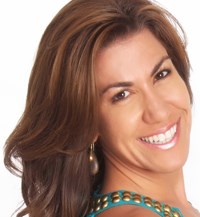 I will personally walk you through how to build a successful, sustainable AND enjoyable business because now you know how to sell!
San Diego, CA (PRWEB) September 25, 2013
Queen of Sales Conversion Lisa Sasevich has just released a brand new video that highlights stories from some of her clients and students who have attended her Impact and Influence training. In the video, they share their own stories about how Sasevich's sales training has helped them achieve quantum leaps in their businesses and their personal lives.
The video is available for viewing here: http://www.youtube.com/watch?v=Q-saOWSHPeo.
The 2013 Impact & Influence course will take place October 17 – 19 in Long Beach, CA. This year is the last year Sasevich will offer her Impact & Influence course as a live event. "Originally," Sasevich says," The content from this course was offered only to our MasterMind members. We brought it out front and it's been incredibly transformational for the students. We're now going to put it back into the Mastermind curriculum so we can make way for some exciting new courses." She calls the Impact & Influence sales training "the ultimate sales bootcamp for the heart-centered entrepreneur," and teaches attendees how to package, price and sell their expertise without being salesy.
It's designed to help heart-centered entrepreneurs build profitable, sustainable businesses around their brilliance.
Sasevich created her brand new video to highlight some real-life success stories from people who previously attended the training – to give potential attendees a taste of what they might learn.
Entrepreneurs who watch the video discover:

Why they're doing prospects and clients a disservice by not asking them to pay for services
Why one of Sasevich's students said "this lady can teach anybody at any level"
The reason Sasevich's teachings are so effective
And more!
"I get it," Sasevich said. "You started your business not necessarily because you wanted a business but because you wanted the results of having a business, like getting your brilliance out into the world, doing your part to transform the world and leave it a better place, and making good money so you can do what you want in life. The problem is, even though you love what you do, you really don't love selling it."
Sasevich created the Impact & Influence specifically for people to whom this sounds familiar: "I will personally walk you through how to build a successful, sustainable AND enjoyable business because now you know how to sell!"
Heart-centered businesspeople who are interested in learning more about the results some of Sasevich's students have experienced with her Impact & Influence sales training can watch her brand new video here: http://www.youtube.com/watch?v=Q-saOWSHPeo.
Recently honored as one of America's Top Women Mentoring Leaders by WoW magazine, Lisa Sasevich, "The Queen of Sales Conversion," teaches experts who are making a difference how to get their message out and enjoy massive results, without being "sales-y."
Recognized sales expert by Success Magazine, and as one of the fastest growing independently owned companies two years in a row by Inc. Magazine, Lisa delivers high-impact sales-closing strategies for turbo-charging entrepreneurs and small business owners to great profits. According to best-selling author Brian Tracy, "Lisa Sasevich is one of the greatest discoveries in America today!"
After 25 years of winning top sales awards and training senior executives at companies like Pfizer and Hewlett-Packard, Sasevich left corporate America and put her skills to test as an entrepreneur. And in just a few short years, Lisa created a multi-million-dollar home-based business with 2 toddlers in tow. Lisa is the undisputed expert on how to make BIG money doing what you love.