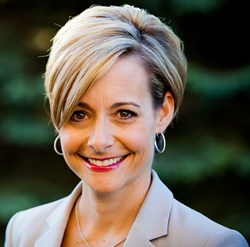 I am passionate about helping people find the best solution to their hearing health needs.
(PRWEB) September 25, 2013
In an interview conducted by HealthyHearing.com writers, Denver's own Dr. Julie Prutsman of Sound Relief Hearing Center shared her viewpoints on the importance of providing hearing care that focuses on each individual's very personal experience with hearing loss and tinnitus.
"Our patients range from those who are taking the first step to hearing health with a simple, non-invasive hearing test to more experienced hearing instrument users who want to take advantage of what's new in hearing technology," said Dr. Julie Prutsman. "What they all share is a desire for better hearing that will enable them to participate in life to the fullest. We aim to meet that need with the most advanced audiological services and the most up-to-date hearing technology."
With more than one million visitors, HealthyHearing.com is a valued resource for people seeking information on hearing and hearing loss, as well as those searching for the qualified hearing healthcare professionals. "The more information you collect in finding a hearing professional, the better equipped you are to serve as your own advocate for better hearing," said Paul Dybala, Ph.D., president of HealthyHearing.com. "In other words, a well-educated patient collaborates with the hearing professional to deliver the best hearing experience possible."
Dr. Julie Prutsman is hopeful that her interview will enable her to reach people in Denver, Colorado who may be hesitant to seek professional help for their hearing loss with a reassuring and motivating message about hearing health.
"The newest advances in hearing technology go well beyond meeting top patient requests for better hearing in noisy situations, such as restaurants and crowded social gatherings," she said. "Today, we can offer discreet hearing instruments with wireless connectivity options that enable people to steam sound hands-free from mobile and landline phones, TVs, MP3 players and other communication devices. Video chatting or enjoying music and videos on personal computers is now easier than ever – and for people in the workforce, we can also help them to connect wireless to digital office phones."
The complete interview with Dr. Julie Prutsman is available at Healthy Hearing.com. For more information about Sound Relief Hearing Center and hearing health, contact Dr. Julie Prutsman at (720) 344-7600 or visit http://www.YourEarDoc.com.