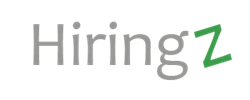 Over time we realized it was not just us; everybody hates hiring because it's tedious and boring and it does not need to be like this
(PRWEB) September 25, 2013
Spring Hill, FL: The launch of a new applicant tracking software for businesses is set to revolutionize the way in which company hire new staff. The Hiringz applicant tracking software is designed to help companies, recruitment specialists, managers, and interviewers to find the best candidates to fill positions with greater ease and convenience compared to the complicated and frustrating processes that many have to use at the moment.
By focusing on the candidate-company relationship, this hiring software should help to ease the strain for both businesses and applicants when it comes to matching the right candidate with the right job. The software is free to use, which means that businesses will be able to benefit from a more streamlined and focused hiring process without having to pay out additional cash.
One of the co-founders, Ryan Andreas, explained why he had decided to get involved in building the new software. He said: "Over the years running startups, hiring was something we hated the most. Since we loathed the solutions out there we created a form on a page and imported the data in an excel sheet and used that to manage the whole process."
Another co-founder, Ryan Sinclair, added: "Over time we realized it was not just us; everybody hates hiring because it's tedious and boring and it does not need to be like this. This is why we founded Hiringz."
In short, the Hiringz application tracking system is designed to simplify the whole hiring process, saving companies time, hassle, frustration, and even money. It will also help applicants by making the whole hiring process more streamlined and easy to manage for all involved parties.
The Hiringz website provides indepth information about the solution along with the facility to sign up free of charge. There are also testimonials from users who have already tried this application tracking system.
To find out more about the Hiringz system, please visit http://www.hiringz.com/
About Hiringz
Hiringz is a specialist application tracking software system designed to make the hiring process easier and faster for businesses.
Contact information
Hiringz
4142 Mariner Blvd #423
Spring Hill, Florida 34609
United States
Phone Number: +1-646-652-7998