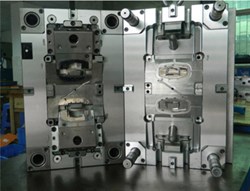 (PRWEB) September 25, 2013
Recently, Wuxi Glory Plastics, a China based industry leader offering plastic mold, China plastic parts, injection molding and blow molding services, announced a discount on all of its plastic parts. The discounts are offered to expand market share.
China plastic parts manufactured by plastics-molding.com have wide industrial applications as it supplies various different types of products that include custom molds, plastic molds, injection molded products and blow molding products too. The company has an expert team of qualified people who work to produce the highest quality products. In addition to this, the company also deploys strict regulations and quality checks that ensure that every product manufactured meets international standards of quality. To achieve the best results the company has installed high end machinery and equipment at its production plant.
The discount promotion is aimed at attracting more customers and increasing market share. This promotional offer allows the international customers to buy the desired products at low prices. Customer satisfaction is the company's topmost priority. The CEO of the company said, "We put much emphasis on customer support, application acceptance and design. If you want to buy plastic molds and plastic tools at affordable prices, you should contact with us now. Our engineering has made it possible to shorten the development cycle by adopting concurrent engineering and product management methodologies."
Wuxi Glory Plastic is a China based company operating online through its website plastics-molding.com. The company specializes in providing high end plastic molding products and services at affordable rates. For more details please visit: http://www.plastics-molding.com