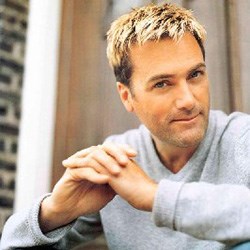 (PRWEB) September 25, 2013
Trinity Broadcasting Network welcomes multiple Grammy and Dove Award winning singer, songwriter, and producer Michael W. Smith to TBN's signature "Praise the Lord" music and ministry show Friday, September 27, from Nashville's famed Trinity Music City.
Considered one of the most influential contemporary Christian singers/songwriters of the last thirty years, Michael W. Smith has recorded and produced a catalogue of work that crosses musical boundaries and has impacted millions around the world. Beginning with his 1983 hit "Friends," nearly as popular today as when it was first recorded, Michael went on to wide audience appeal with 1990s crossover hits like "Place In this World" and "I Will Be There for You," while continuing to forge a lasting legacy throughout Christian music. Over the past decade Michael has been at the forefront of leadership in worship and praise music with such classic albums as "Worship," "Worship Again," "Healing Rain," and "Glory."
"Michael W. Smith has been a valued guest at TBN many times during his long and influential career," said TBN Vice President Matthew Crouch. "He always touches our studio audience and TV viewers with his anointed music, and his humble, gracious spirit. We're excited to welcome him again to our 'Praise the Lord' program."
Hosted by Grammy and Dove Award winning Gospel Music great Jason Crabb, this special music edition of "Praise the Lord" will also feature worship leader and author Jeff Slaughter; Fox News anchor Kelly Wright, who is also a dynamic singer; and the unique country-pop sound of the West Virginia-based Shaffer Band.
TBN's Praise the Lord with host Jason Crabb and special guest Michael W. Smith will air September 27 at 7:00 p.m. (Pacific Time) on TBN.
You can view this and other great past and present TBN programs anytime and anywhere at TBN's exclusive online, on-demand archive. Log on to http://www.itbn.org.