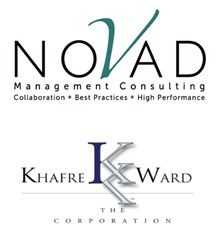 This webinar will help businesses avoid expensive penalties by identifying gaps in their employment audit process.
Landover, MD (PRWEB) September 26, 2013
Form I-9 is the most complicated form that the U.S. government requires from employers. In fact, there are about 80 common errors made on it and the average organization makes errors on about 55 percent of the I-9 forms that it submits. Most importantly, failure to comply with immigration reform laws that govern employment process auditing may include suspended or denied business license, tax certificate, or other documents required to operate a business.
An Employment Process Audit Training is being provided online to ensure that companies learn how to fill out the I-9 properly to avoid problems with their business license. The 60-minute training course is being provided online on Oct. 1, 2013. Two courses are being offered: 10:30 a.m. or 2:30 p.m.
During the training, the status of current compliance data will be reviewed and businesses will learn to identify any gaps within their process. By the end of the 60 minutes, attendees will be able to identify as well as overcome counterproductive behavior that may cause problems with performance and productivity as it pertains to the on-boarding process for new employees.
Online training of the Employment Process Audits will benefit business operators, operations directors, managers, supervisors and HR personnel. Anyone involved in the on-boarding process will find the material presented of use.
The online training is being provided by NOVAD Management Consulting and The Khafre Ward Corporation. These companies have created a partnership as a way of providing more information and advice to business owners and HR professionals. Through this training, NOVAD and Khafre Ward help organizations meet federal and state requirements. The partnership brings 40+ years of experience together for the benefit of the business community.
To register for the training or learn more about the training, contact Karen Smith at (404) 414-1314 or by email at Karen.Smith(at)novadconsulting(dot)com.
NOVAD Management Consulting and The Khafre Ward Corporation have created a synergistic partnership to provide information and advice to HR professionals, business owners and corporate leaders in a comprehensive solution-based model to help organizations become even more productive and efficient at meeting state and federal requirements for employment verification, authorization, and workforce compliance needs. Training sessions, educational opportunities and process recommendations are provided to help meet Federal and State employment requirements.