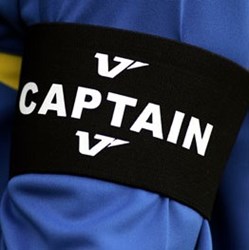 (PRWEB) September 25, 2013
Today, Custom-Armbands.com, a reliable company offering all kinds of armbands, announces its new sport armband collection, and all these items are offered at wholesale prices now. According to the CEO of Custom-Armbands.com, all customers can enjoy a discount, up to 39% until Oct. 21, 2013.
According to a marketing manager of the company, the promotion is specially designed for all global customers; anyone who places an order over $2000 can get a special discount, up to 39% off, before the promotion ends. More information about the new sport armbands and the promotion can be found at the company's website.
In addition to sport armbands, other custom designs of armbands are available at Custom-Armbands.com. Some sport armbands are specially designed for iPhones, iPods, Smartphones and more, so that people can stay connected no matter where they are and what they are doing. These custom designs can create a comfortable, stay-put fit for any sport.
Custom-Armbands.com has the most reliable quality control, with fewer than 1% of armbands failing to have the correct colors printed. The staff will provide a quick response to any question from customers; all its models could be accessed and processed quickly.
About Custom-Armbands.com
Custom-Armbands.com is a popular armband manufacturer and supplier, offering all kinds of armbands according to customer requirements. The company has 4,000 square meter modern standard production workshop, equipped with a complete set of production lines. It has become one of the leading suppliers in the plastic industry in China.
More information can be found at: http://www.custom-armbands.com/