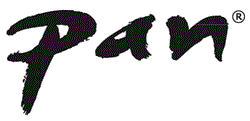 Carmel, IN (PRWEB) September 26, 2013
Performance Assessment Network (PAN), a leading provider of talent measurement solutions, has added a self-authoring tool to its platform which allows clients to web-enable proprietary assessment content.
PAN's Authoring Tool premiered in beta version on July 22, 2013 and will be available to all current and future clients beginning on September 29, 2013. The Authoring Tool provides clients with the ability to create test items for online delivery using answers based in free text, multiple choice, Likert-type ratings, ranking, and even rich content including audio and video formats.
"PAN saw a real need in the market for consultants and publishers to manage their own content and create their own score reports," said Jared Owens, vice president of product management at PAN. "The authoring tool gives customers the best of both worlds. They can build their proprietary content, as well as utilize the depth of functionality in the PAN system."
The Authoring Tool was developed to enhance PAN's current platform, which includes a catalog composed of hundreds of assessments from top publishers, a workflow automation engine, and advanced reporting capabilities. It allows for self-creation of web-based assessments by those with little or no technology development experience and provides reporting on data collected using various scoring methods.
"We are excited to further enhance the PAN platform with the launch of our Authoring Tool," said Douglas Cole, co-founder and CEO of PAN. "This tool is offered as part of an employee lifecycle solution for HR leaders who want to deliver a seamless, custom experience with their organization and provides our clients with a way to quickly and easily create basic or advanced web-based assessments using their own content."
About PAN:
Since 2000, PAN has provided solutions across the entire talent lifecycle through online administration, distribution, and analysis of psychological pre- and post-employment assessment screening and testing. As a leading provider of assessment and talent measurement solutions, PAN services more than 5,000 customers in over 20 countries. Visit http://www.panpowered.com or call 317-814-8800 for more information.