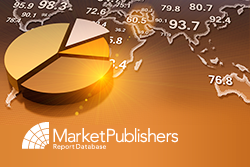 London, UK (PRWEB) September 25, 2013
The US cider market has witnessed considerable growth in the past several years, spurred by the increasing popularity of the product and growing numbers of consumers. Nevertheless, as the initial excitement over cider lessens, the market performance is likely to decelerate to some extent, with the growth rates, though, expected to remain in the double digits in the forthcoming years.
At present, Vermont Hard Cider Co owns the top brand family, Woodchuck. In 2012, Woodchuck dominated the USA cider market with sales reaching over USD 38.59 million. Woodchuck's sales are forecast to increase by 5% through 2013.
In-demand research report "USA Cider Market Insights 2013" elaborated by Canadean has been recently published by Market Publishers Ltd. According to the study, the US cider market growth is expected to remain in the double digits in the forthcoming years.
Report Details:
Title: USA Cider Market Insights 2013
Published: August, 2013
Pages: 47
Price: US$ 2,044.00
http://marketpublishers.com/report/consumers_goods/food_beverage/usa_cider_market_insights_report_2011.html
The report provides an in-depth analysis of the cider market in the United States. It offers production and consumption statistics, uncovers foreign trade data, gives a perspective on the industry's current state and historical development. The research study examines the main factors driving and restraining the growth in the market, scrutinizes the current and emerging market trends, delves into the competitive environment, and discloses essential information on the leading brands and new product activity. The report presents a discussion of burning industry issues, including packaging, distribution channels, legislation and taxation and pricing, besides forecasting the future of the US cider market through 2013.
Report Scope:

Extensive analysis of the US cider market.
Vital information on the market dynamics, value and structure.
Description of the current situation in the market along with insights into the historic background of the industry.
In-depth analysis of the key market drivers and restraints.
Examination of the current and emerging trends.
Supply and demand as well as foreign trade statistics.
Comprehensive review of the leading brands active in the market with data on new products activity.
Discussion of the important industry issues including packaging, distribution channels, legislation and taxation, pricing, etc.
Future outlook for the US cider market for 2013.
More insightful research reports by the publisher can be found at Canadean page.