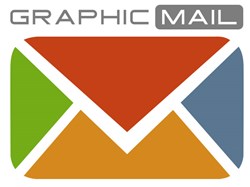 Our annual country partner meetings help us strategize the year ahead to
Geneva, Switzerland (PRWEB) September 25, 2013
With a growing network of more than 20 country partners, GraphicMail's reach is not only extensive, but incredibly diverse. As the ESP (email service provider) continues to expand, with Pakistan and Angola being the latest additions, it becomes ever more important to build strong bonds between partners and foster an environment where all affected and interested parties have input and are able to grow through shared knowledge.
Throughout this year's two day conference, from the 19th to the 20th September, attendees took part in organised workshops where strategies from all corners of the world were exchanged and partners were able to share best practices, sales strategies; and present products that soon to be made available to GraphicMail clients. A clearly shared goal was to grow GraphicMail's reseller offer globally. Discussions were held in small groups, giving CEO Nicholas Eckert some face time with all those in attendance.
While GraphicMail is a global entity, one of the main focus points for this year's country partner conference was the continued drive towards world class services and support, but with truly engaging localized values. GraphicMail's country partners, ranging from France to Brazil, share the belief in empowering all members of the GraphicMail family; which is why the country partner program has been so successful.
As the global mobile and email marketing trajectory looks set to keep shooting upwards, GraphicMail's unique success in tapping into various markets has ensured sustainable and meaningful growth in both size and scope of product packages on offer. Offering localized digital marketing solutions with international experience, in people's own language is something that sets GraphicMail apart from its competitors.
Says Lukas Hofer, country partner network manager and organizer of the event: "We have a cutting-edge email, mobile and social marketing product that is not only used by start-up mom and pop shops, but larger entities such as hosting companies alike. At the same time, we know that only a globally engaging product will result in a software that's sustainable yet agile enough to adjust to changes in the digital world swiftly. Our annual country partner meetings help us strategize the year ahead to this regard. It helps us focus on an international product that is understood locally."
Events such as the country partner conference ensure valuable engagement between those within the GraphicMail organization, which clearly translates into the organization's corporate identity. As much as they're good for the health of the organization, these get-togethers are great for the sould of the organization. Communication and interaction build engagement; this is the most important aspect of anyone involved in communications and GraphicMail's clients and partners reap the rewards of this strategy.
Says Glenio Machado, Brazilian country partner: "It's a pleasure to be part of this global company, we are really on the right path to become a world-leader."