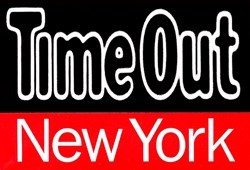 Whether you're a lawyer, a business professional, or a game show host, when that spotlight hits, the Squiddledee guy takes the stage with confidence
New York, NY (PRWEB) September 26, 2013
Squiddledee, a men's neckwear brand, received notable press coverage during New York Fashion Week. The company was named one of the "best new fall ties" by TimeOut New York Magazine. The brand also received recognition in other menswear style blogs and was referred to as "a new kind of power tie."
TimeOut New York listed Squiddledee ties in their Fall 2013 roundup of best menswear ties of the season. Of the ties chosen, Squiddledee was the only tie to feature a unique animal print, further differentiating itself against competitors.
Recently, Squiddledee partnered with venues that would align with the brand. At the start of Fashion Week, the company sponsored an event organized by New York Social Network. Squiddledee's Founder, along with brand ambassadors, attended the event to showcase Squiddledee's Fall 2013 collection of ties and engage with participants.
"Following our speed dating event was a new members-welcome cocktail party with a large, diverse crowd," said President and Founder of New York Social Network, Dave Cervini. "Members were intrigued by the ties and enjoyed the Squiddledee raffle that came at the conclusion of the night. It was the ideal event to introduce an accessory meant to be the 'Ultimate Conversation Starter™.'"
Squiddledee is the tie sponsor of Ryan Kristafer, a Resident Event Host at Mohegan Sun. During Fashion Week, Kristafer released a YouTube video describing why he likes Squiddledee Ties. His video generated buzz on social media, resulting in numerous shares and likes.
"Whether you're a lawyer, a business professional, or a game show host, when that spotlight hits, the Squiddledee guy takes the stage with confidence," said Kristafer. "I wanted to share that energy with my fans, and the contestants who have showed interest in my ties. A backstage video was the logical answer."
Squiddledee will continue to host and sponsor events that will increase brand awareness. Networking events, trade shows and special promotions are on the horizon for fall.
About Squiddledee & Company
Squiddledee & Company is a young design and manufacturing house specializing in fine men's neckwear. The brand was created by two sisters (both lawyers) who got tired of seeing the same boring ties on their friends and business associates. Squiddledee Ties are inspired by the men in their lives and made in the U.S.A. – in Brooklyn, New York. They are crafted from the finest imported silks, constructed with double interlinings so that they make a nice knot, with tipping that extends the full length of the tie. Each Squiddledee tie is the product of painstaking attention to quality, detail and design.
http://www.squiddledee.com