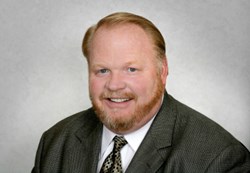 Today's consumers are sophisticated and spend significant time investigating their options. Successful companies are using a consultative approach to their marketing to educate the consumer. -Frank Farmer AMR
Flint, Michigan (PRWEB) September 26, 2013
Frank Farmer, Metal Roofing Executive of American Metal Roofs has been selected as a speaker and panelist for a two-day Sales and Marketing Executive Symposium. The Sales & Marketing Executive Symposium will be held in Chicago, Illinois October 16th and 17th, 2013 and is produced by Dave Yoho Associates of Fairfax Virginia. The symposium will feature speakers and trainers that gained their experience from selling in-home and have built successful home improvement companies.
Frank will participate in a program entitled The Softer Lead "Making it work for you", scheduled for the morning of Day 1 of the event; October 16th.
"Today' s consumer is looking for someone they can trust. They are sophisticated and spend significant time investigating their options. Successful companies are using a consultative approach to their marketing to educate the consumer. Once the consumer trusts the company, the sale becomes the natural progression. " - Frank Farmer CEO American Metal Roofs
He will be discussing ways to reach and engage customers using best practices in advertising; from direct response to consultative methods. After the presentation, Frank will sit on a panel of experts, fielding questions from home improvement company executives from across the country.
About SMES: The 2013 Sales & Marketing Executive Symposium is unlike other similar programs in that it features speakers and trainers that actually sell in the home, canvass, and work in the call center at events with the most successful companies in your industry. Don't be fooled by "experts" that have never done what you do. For more information on the Sales and Marketing Symposium please visit http://www.HIPSummit.com
About Frank Farmer:
Frank Farmer is the founder and president of American Metal Roofs located in Flint, MI. In 2007, his company was recognized by Inc. Magazine as one of the fastest growing small companies in the United States. Frank attended Michigan State University, College of Osteopathic Medicine. http://www.americanmetalroofs.com