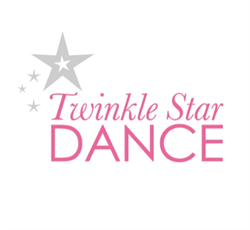 I'm absolutely thrilled about returning to my alma mater to showcase the Twinkle Star Dance program.
Tucson, Arizona (PRWEB) September 26, 2013
Twinkle Star Dance™ is excited to announce that Tiffany Henderson will be presenting elements of the Twinkle Star Dance™ and Showstars™ Jazz program at the Arizona Jazz Dance Showcase at the University of Arizona.
The Arizona Jazz Dance Showcase (AJDS) is a dance festival of international scope, hosted annually by The University of Arizona School of Dance and will be held on October 4th - 6th. Studio owners and instructors registered for the event are invited to attend.
Designed for intermediate/advanced dancers, AJDS includes performances, a variety of dance classes, scholarship auditions for summer programs as well as an audition opportunity for the UA School of Dance for interested high school seniors. Each year, renowned guest artists, such as Gus Giordano, Joe Tremaine, Sherry Zunker, Joe Lantieri, Mia Michaels and Ann Reinking adjudicate and teach at the Showcase giving students an opportunity to work with a variety of jazz dance masters.
Twinkle Star Dance™ founder and president, Tiffany Henderson, said, "I'm absolutely thrilled about returning to my alma mater to showcase the Twinkle Star Dance program." She continued, "the Arizona Jazz Dance Showcase is the perfect opportunity to demonstrate to studio owners and instructors how Twinkle Star Dance can help them keep their focus on their recreational dance program and grow their studio."
The University of Arizona School of Dance has a vibrant ten-member faculty with extensive expertise in both the professional and academic worlds. Recently the School of Dance was honored as the top department for undergraduate education within the University of Arizona, due in part to the highly interactive approach linking undergraduate students and dance faculty members. The UA School of Dance is unique in its equal emphasis on ballet, modern and jazz dance training. The school has an enrollment of 125 BFA students selected from an audition process of over 500 applicants as well as 10-16 masters program students at any one time.
For more information on the University of Arizona Jazz Dance Showcase, please click here.
Tiffany Henderson was born in the San Francisco Bay Area in 1973 and has had a rich and exciting career as a professional Jazz Dancer. In 1992 she was awarded a one-year scholarship to the renowned Tremaine Dance Center in Hollywood. At the completion of her scholarship she performed as the Tremaine Scholarship Show Featured Dancer. She continued her professional studies at the prestigious School of Dance at the University of Arizona, where she graduated Magna Cum Laude with a B.F.A. in Dance in 1997. Tiffany's career highlights include: performances with Quinn/Williams Jazz at the 1995 Jazz Dance World Congress in Nagoya, Japan; the 1996 Jazz World Congress at Washington's Kennedy Center for the Performing Arts; the opening of the International Theatre School in Amsterdam, Holland in 1997 and at Symphony Hall in Phoenix, Arizona. She was also a member of Zohar Dance Company, has performed in many industrial shows, including the Microsoft Global Summit and American Greeting Cards, and was a soloist with La JAZDANZ of Louisiana, a company she was instrumental in bringing to the Amador Theatre in Pleasanton. Tiffany is now extremely excited to share her Twinkle Star Dance™ curriculum and choreography with studio owners worldwide.
About the Company: Twinkle Star Dance™ is comprised of three different modules for training recreational dancers ages 2-11. They are Curriculum, Choreography, and On-going Support/Training. Curriculum videos are streaming videos that show the actual class content; what goes into a 2-3 year old Twinkle Babies class, for example. Choreography videos show recital choreography appropriate for the age group and skill level. With Twinkle Star Dance™ a dance instructor who has never taught younger dancers will be able to confidently give an exciting and entertaining class that children love. These classes will become the backbone of any studio and ensure that the studio continues to grow their recreational program.