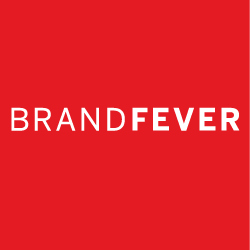 This is a tasteful layaway ad that reminds consumers to plan ahead.
(PRWEB) September 26, 2013
Last Friday, Brand Fever had the awesome privilege of having Atlanta's NBC affiliate, 11 Alive, to their office asking them to chime in on some commentary revolving around the infamous "Christmas Creep" — advertisements that "creep" into the Thanksgiving, and oftentimes Halloween holidays.
With the first K-Mart commercial of the season already on television and online, Brand Fever CEO and President Vicky Jones was asked to comment on the controversial marketing trend.
"In my eyes, I don't see this as a Christmas ad," says Vicky. "K-Mart clearly understands that its target audience, mostly working moms, savvy middle class women, want to be more cash conscious without relying so heavily on credit during the Christmas season. They want to be able to buy a tablet for their kids, without going broke."
According to MyBudget360, the median household income rose to $52,100 since June. About 25% of all households in America make between $25,000 and $50,000.
Bottom line? Vicky says the Christmas ad isn't so much "Christmas" as a wise reminder to starting early means making smarter purchases.
"This is a tasteful layaway ad that reminds consumers to plan ahead."
Watch 11Alive's piece below:
http://www.11alive.com/rss/article/306295/37/Christmas-is-creeping-in-closer-and-closer-on-other-holidays
For more information on this feature, please contact Vicky Jones, President and CEO of Brand Fever, at (404)-523-2606 or email vicky(at)brandfeverinc(dot)com.