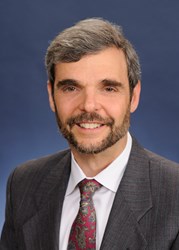 (PRWEB) September 26, 2013
Steven C. Spronz of Murchison & Cumming, LLP will be presenting, in Johannesburg, South Africa, a commercial law training program to South African lawyers. This will be Mr. Spronz' ninth year presenting the course that was created to provide practical skills training in the area of commercial law. The program is jointly sponsored by the Law Society of South Africa, and the International Senior Lawyers Project (ISLP.org), a Washington, DC and New York-based NGO that provides pro bono services of highly skilled and experienced lawyers to promote human rights, equitable and sustainable economic development, and the rule of law worldwide.
About Murchison & Cumming, LLP
With a firm history dating to 1930, Murchison & Cumming, LLP is a premier, AV-rated civil litigation firm with five offices in California and Las Vegas, whose attorneys specialize in the defense of domestic and international businesses, insurers and individuals, at trial and on appeal. The firm's attorneys also handle employment matters and business transactions. The firm is a member of the USLAW Network. For additional information, please visit our website at [http://www.murchisonlaw.com.