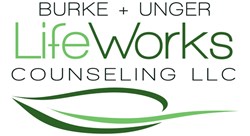 Nutley, NJ (PRWEB) September 25, 2013
Cyber-bullying, texting, body image and peer pressure are all issues teen girls must face in today's complex world.
To help these teens, a second session of "It's A Girl Thing," a ten-week group program to empower teen girls, begins on October 15.
It follows a successful session earlier this year.
"Our spring session was lively and so successful. Everyone was sad when the program ended. They wanted it to be longer!" said Lisa Riccardelli, LCSW, and a member of LifeWorks Counseling.
"We talked about everything, from bullying to being assertive. And we worked on ways to improve communication skills with friends, parents and teachers," she said.
The teens came from Belleville, Nutley, Cedar Grove, Montclair and surrounding communities.
Each gathering in the fall session will focus on a particular topic, such as how the media influence teen girls, or how to improve face-to-face communication.
"So many young people focus on electronic communication. We want to work on improving the ability to pick up on social cues," Riccardelli said.
Riccardelli said the group works to educate girls about navigating today's world. The aim is to build on the innate resilience and strength of teen girls.
Riccardelli said the teens are supportive and learn from each other.
"If one girl has a problem, another will say, 'Oh, that happened to me, too. How did you respond?' The girls find the group to be a safe environment where they can open up," she said. "The girls love to share stories and talk about what we can all learn from each other."
Riccardelli, a therapist experienced with teens, also works in a school-based setting. The group is open to girls ages 13-17. The group is limited so those interested should call to reserve a space at 973-441-0886.
"It's a Girl Thing" is a program by LifeWorks Counseling, which was created by two veteran therapists who believe in compassionate, goal-oriented counseling. Gina M. Unger, a Licensed Clinical Social Worker, and Ingrid E. Burke, a Licensed Clinical Social Worker, provide individual, couples and family therapy. LifeWorks Counseling provides therapy to help people coping with depression, anxiety, stress, grief and loss, as well as parenting, family and adolescent issues.
LifeWorks Counseling is located at 562 Kingsland Street in Nutley. The website is http://www.lifeworksnj.com. Ms. Unger can be reached at 973-930-5507 and Ms. Burke can be reached at 973-441-0886.