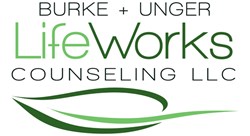 Nutley, NJ (PRWEB) September 25, 2013
A 10-week group session to help teen boys navigate today's world and improve their ability to make friends, reduce fights and communicate better with family and teachers begins a new session.
The new group begins on October 18.
The session follows a "Got Skills" spring session, where therapists said the teen boys learned how to make positive changes in their lives.
"They learned the value that self-discipline, tolerance and 'thinking through issues' can bring to all of us," said Joseph F. Paladino, LCSW, an experienced counselor who ran previous sessions and will run the fall session.
Paladino said the group will focus on guided discussion, role-playing, vignettes as well as mini-mental challenges and relaxation techniques.
"We're looking to strengthen ourselves in four main areas: self-identity, mind awareness, mood regulation and interpersonal dynamics," Paladino said.
He said teens involved in previous sessions learned to act more constructively at times of conflict.
"There are great moments when you see the kids taking the positives and owning them for themselves," he said.
Paladino works as a school social worker and case manager on a child study team. He also is able to draw from his previous experience as a Family Service Specialist for the New Jersey Division of Youth and Family Services (NJ DYFS, now NJ DCPP), and as a Medical Social Worker for Clara Maass Medical Center in Belleville.
Paladino said his work gives him respect for teens and their perspective.
"What is important to teens may be vastly different from what is important to an adult. But we cannot assume their interests or passions are trivial. I have learned that our teens can be more insightful than many of us give them credit for," he said.
The session takes place in the Nutley office of LifeWorks Counseling. Previous sessions have included teens from Nutley, Montclair, Cedar Grove and other surrounding communities.
Classes are filling up and space is limited. To insure placement, call LifeWorks at 973-441-0886.
Paladino, asked to cite a specific example of a young person who benefited from the group, recalled a former member who visited him while home from college. "He told me how well he was doing in college and how he was handling the increased workload and challenges. He said, 'Everything you said about taking things to the next level was right. Thank you for helping me get ready.'"
"Got Skills" is a program of LifeWorks Counseling. LifeWorks Counseling was created by two compassionate, goal-oriented counselors who joined forces: Gina M. Unger, LCSW, and Ingrid E. Burke, LCSW. More information is available at http://www.lifeworksnj.com.
Additional information about Paladino is available at http://www.lifeworksnj.com.