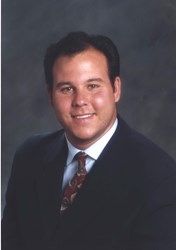 The Boca Raton Children's Museum is a diamond in the rough and we are excited to lend our support,
Boca Raton, Florida (PRWEB) September 26, 2013
One of South Florida's premiere real estate firms, Mizner Grande Realty, has announced its support for the Boca Raton Children's Museum, Florida's oldest and most revered children's museum located in the heart of Boca Raton.
"We call Boca Raton home and work with many families finding them their dream home and understand the important role that the Boca Raton Children's Museum plays in our community. We are excited to begin our support for the museum with financial donations and hopefully bring more attention to the museum, which is truly a diamond in the rough," said Mizner Grande's founder and real estate broker Ari Albinder.
The mission of the Boca Raton Children's Museum is to develop creative and critical thinking skills in children through exposure to the arts and humanities integrated with history and science. It is located at 498 Crawford Boulevard, Boca Raton.
"We survive on community support and welcome Ari Albinder and Mizner Grande Realty into our important family of supporters. Our museum is at significant place in our history as we are expanding and adding new members daily," said Dr. Denise St. Patrick-Bell, Executive Director for the Boca Raton Children's Museum.
Headquartered in Boca Raton, Mizner Grande Realty and its 50 elite superstar real estate agents are leaders in selling luxury residences and condominiums in the Boca Raton, Highland Beach, Delray Beach, Hillsboro Mile, Manalapan, Ocean Ridge, Pompano Beach, Lighthouse Point and surrounding areas. They also specialize in short sales and foreclosures throughout Palm Beach and Broward counties. They are one of the exclusive listing brokers for Bank of Americas foreclosures and obtain many, many unbelievable opportunities.
Mizner Grande Realty is one of South Florida's leading real estate firms specializing in luxury home sales, having negotiated over seven hundred million dollars in sales in Boca Raton, Delray Beach, Highland Beach and other areas of South Florida. For more information call the company at (561) 393-7000 or Ari Albinder, Broker-Owner (561) 702-0413. They are located at 155 NE Spanish River Blvd, Boca Raton, FL 33431.