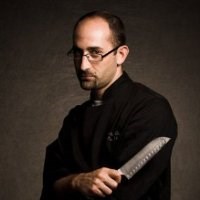 Interest in the farm-to-fork journey is growing and people want to know how the food we're serving our families is being produced. By introducing a selection of locally grown foods, Terre à Terre will offer diners the best of the region's foods.
Carlstadt, NJ (PRWEB) September 27, 2013
Terre à Terre, a vibrant new eatery, is scheduled to open this fall in Carlstadt, bringing to the community a refined dining experience serving simple yet elegant New American Cuisine prepared using locally grown and sustainably raised foods. Veteran chef Todd Villani brings his experience working for some of Manhattan's top restaurants, including Marcus Samuelsson's renowned Aquavit restaurant and at his subsidiary interest, World Yacht, combining simple fresh foods with a creative blend of exotic flavors and ingredients – his signature approach to preparing foods with an international flair.
Appealing to today's health-conscious consumer, the menu will feature local foods that will rotate with the seasons. "In this age of transparency, interest in the farm-to-fork journey has grown considerably, inspired in part by food safety scares – and more importantly – a desire to know how the food we are serving our families is being produced. By introducing a selection of pristine, locally grown and sustainably raised foods, Terre à Terre will offer diners the best of the region's foods – when they're at the height of flavor and freshness. This is the perfect canvas to showcase the restaurant's culinary craft in a different element," he added.
Terre à Terre has been a passion project for Mr. Villani ever since he studied the culinary craft in Europe several years ago. It was through that experience where he saw first-hand the difference in the quality of foods that move from sea or farm right to the table. "Our menu is a celebration of the area's rich agricultural heritage," said Villani. "We are collaborating with local farmers, ranchers, and food artisans who are equally dedicated to sustaining a vibrant local food system."
For Villani, the term "local" extends well beyond produce, meat and fish. "We have worked tirelessly to feature an extensive list of local foods –everything from small-batch, handcrafted local soda to bread, locally roasted coffee, cheeses, grains, legumes, cured meats, and other delicacies. We are profiling these dedicated producers and other information on special events, food festivals, and area farmers' markets on our website at http://www.terreaterre.biz. We hope we will not only be a source for simple yet elegantly prepared meals but a channel to our local farmers and a source of information for consumers who want to learn more about where their foods comes from."
Reinforcing his passion for all things local, Chef Villani commissioned unique one-of-a-kind furniture pieces made by artisan craftsman from the area. Among his personal favorites: a bench made from salvaged wood planks topped with a vintage coffee sack cushion from local furniture maker Recycled Brooklyn. And there may have not been better use for the debris left in the wake of Hurricane Sandy than in the making of the salvaged wood and mason jar track lighting that adorns the entry way of the restaurant made by local artisan Jennifer Lengares who lives right beside the sea in Manasquan, NJ.
When Terre à Terre opens this fall, it will serve dinner from 5:30-10:00 p.m. from Wednesday through Saturday, and brunch on Sunday from 11:30 – 2:30 p.m.
Terre à Terre, which in French means "down to earth," will be located at 312 Hackensack Street, NJ 07072.