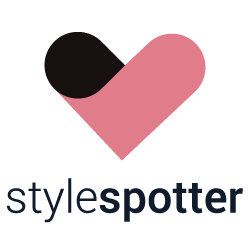 Elite partners can gain more traffic to their blogs and further establish themselves as fashion tastemakers.
Santa Monica, CA (PRWEB) September 26, 2013
StyleSpotter, an all-new fashion shopping app launching this fall, today announced the availability of limited openings for its fashion blogger partnership program, StyleSpotter Elite. This program is aimed at featuring what the fashion-savvy are buying and coveting, providing a unique opportunity for fashion bloggers to gain exposure and new followers.
StyleSpotter is a shopping app made social. Available this fall on iPad, iPhone and the web, the app compiles and organizes clothing, handbags, shoes, and accessories from hundreds of top retail stores (including Sak's Fifth Avenue, Bloomingdale's and 7 for All Mankind) into an easy-to-use browse and search tool. Users can save items, create and share collections, find visually similar items and follow fashion picks from other tastemakers. StyleSpotter also tracks prices and coupons, scanning dozens of stores and notifying users when their saved items have dropped in price.
Need style inspiration? Members can follow other users to view their latest fashion picks, and see what's trending within the community in any category. As members draw more followers, they increase in status, eventually becoming a featured Elite user when they achieve 500 followers.
Pre-launch, StyleSpotter is offering free permanent Elite status along with early access to the app to a limited number of fashion bloggers. With the high visibility offered by Elite status, Elite partners can gain more traffic to their blogs and further establish themselves as fashion tastemakers online.
"StyleSpotter aims to give shoppers exactly what they want when shopping for fashion online," said Michael Quoc, founder and CEO of ZipfWorks, parent company of StyleSpotter. "We feel we've struck the right balance between high utility search and price comparison features along with social inspiration and discovery - providing a truly excellent shopping experience as well as an unparalleled promotional opportunity for our fashion Elites."
To learn more about becoming an Elite partner, qualified fashion bloggers are invited to submit an inquiry to elite(at)stylespotter(dot)com.
About StyleSpotter
StyleSpotter, based in Santa Monica, CA, is the ultimate fashion shopping tool that allows users to quickly find the clothing, handbags, shoes, and accessories they love at the lowest possible prices. StyleSpotter.com is operated by ZipfWorks LLC, a leading mobile commerce company enabling millions of its users to save time and money shopping online through its portfolio of web sites and mobile applications.