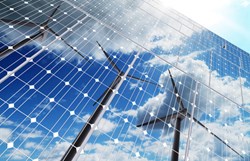 Increasingly, censorship is found in countries where the internet is generally seen as unregulated.
Dallas, TX (PRWEB) September 26, 2013
idcloak Technologies has selected the best known providers of Google proxies daily in its new article on the phenomenon of proxy groups.
"Google proxies are simply regular HTTP proxy sites that have been distributed through Google groups," explains idcloak's lead researcher, Robin Welles. "Internet users behind high-grade censorship of their web connection need proxy websites that are fresh online that day. Any proxy older than that will have been closed off by the censorship filters and won't help the user access blocked sites."
Proxies are common in countries such as China and Vietnam, where popular websites like Facebook, Twitter and YouTube are unavailable. But proxy users actually extend to every country: "Increasingly, censorship is found in countries where the internet is generally seen as unregulated. Most workplaces block access to 'high-distraction' sites like social media and, in order to enforce these restrictions, they block proxies as well."
Welles says Google proxies serve office employees in the same way they do netizens of China or Vietnam. "Corporations using web filters such as WebSense update their blacklists regularly, shutting off access to more proxies each time. Google proxies are one of the only ways to stay ahead of the game."
Looking at some of the domain names used to host proxies shines a light on the clandestine nature of these free services. For example, showrank.info and port7.info. "Users know that the sites they visit will show up on network administrators' logs. Most proxy domain names are therefore camouflaged to look like regular work-related sites."
The article offers a comprehensive introduction into web proxy technology, followed by a link to a Proxy How-to article, which explains some of the delicacies behind discrete proxy use in censorship situations.
idcloak is a Dallas-based provider of free and paid proxy services. The firm is just days away from releasing its personal VPN – a software based tool for bypassing censorship of the most robust kind. See idcloak.com for access to an early bird discount and its associated free trial.