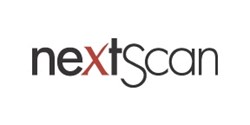 Boise, ID (PRWEB) September 27, 2013
nextScan, Inc., a world leader in cutting edge technology for the micrographics conversion and document management industry, today announced at the IIMDA (Independent Image Management Dealers Association) Fall Conference in Banff, Canada, the formal introduction of Virtual Film, nextscan's new software solution for the permanent preservation and PC based viewing of microfilm libraries.
Kurt Breish, nextScan CEO said, "Virtual Film is going to allow organizations to safely replace their microfilm libraries permanently by converting those libraries to a digital format that can be easily viewed and retrieved on a PC, all at a price that is considerably lower than today's scanning solutions. We are proud to introduce our new technology in software systems to compliment the suite of industry leading production microfilm and fiche scanners manufactured by nextScan. nextScan's mission is to help customers quickly, efficiently and economically complete their digitization requirements. Virtual Film software technology will represent exceptional value to customers seeking to move to a full ECM solution for their film archives with quality, cost-effective innovative microfilm and fiche scanning solutions. This software product replaces the need for costly microfilm storage, labor for retrieval and continued damage to microfilm that is caused by constant access on a Reader/Printer. nextScan is very excited about this new software technology and sees this as a strategic relationship to help our customers and Service Bureaus."
nextScan scanning technology has tapped into some of the largest conversion projects in micrographics industry. Projects include over 3 million rolls of film in the genealogical marketplace and the largest single document conversion project ever undertaken with over 10 billion pages currently in process for a large Federal Government Agency. nextScan sells scanners both domestically and internationally and currently has scanners deployed in over 35 countries.
Steve Butterfield, VP of U.S. Sales states, "nextScan's steady revenue growth over the past five years has allowed us to invest in new hardware and software technology and look to the future of digital preservation for microfilm."
About nextScan
nextScan is a world leader in cutting edge technology for the micrographics conversion and document management industry. Incorporated in 2002, nextScan was established to give the microfilm and microfiche conversion market a high performance alternative to existing technologies. nextScan's innovative patented products are designed and built with simplicity and functionality to increase user production and lower overall costs for scanning film and fiche.
Designed with cutting edge components – the latest in camera, lighting, image correction, and NextStar PLUS, nextScan's revolutionary "Ribbon" scanning software, NextStar PLUS. nextScan products provide a full conversion solution that far exceeds the speed, functionality and return on investment when compared to other scanners in the market. With over 80 years of combined Micrographics Development experience, nextScan's lead engineers are proud to bring you the next generation of high performance Scanners and Software Solutions.
nextScan is privately held and headquartered in Meridian, ID http://www.nextscan.com.