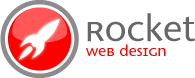 Rocket Web Design offers affordable and professional looking websites.
Salt Lake City, UT (PRWEB) September 25, 2013
When purchasing a low cost business design package, what is included?
With the affordable site packages that are offered from RWD, business owners can get a quality website designed for their company, this website will include top of the line graphics from RWD's highly skilled graphic designers, they will also receive a new logo at no additional cost. RWD has a professional staff of graphic designers and people that will set up pages with a strong marketing appeal. RWD will have the pages on the site set up in order to attract more business for that company, their marketing strategies have been proven to work time and time again. And can be implemented into any of their custom website design s.
RWD has set up websites for many different industries from dentistry to construction to local bakeries, they can set up and website for any business. RWD is able to theme their websites to fit the industry and geographical location of that business, that is what makes their low cost business designs well worth the purchase. Business owners can get a professional designed website for their company, and have it custom made to fit their business and themed the way they want it to properly promote the business. Also RWD will design a new logo for the business that will represent the business using stunning graphics and a quality design.
Can business owners have their custom website designs made to fit the industry and theme of their business?
Something that really excels RWD above and beyond their competition is their strong customer service that they provide. They work with their clients in order to make sure they are satisfied with the finishing touches on their website, they will gather information from the client as if they were designing a website for their own business. They treat all of their customer's websites as if they were their own that is something that is included in all their low cost business designs.
With the services that RWD offers for new logo design, the client can work with a designer to design a logo they want for their business, this service is provided at no addition cost when purchasing a web design package. With the customer service that is provided from RWD and the quality of work that they put into making their custom website design it is now wonder how they have gotten their positive reputation.
For more information about RWD, please visit them at their website: http://www.rocketwebdesign.com/