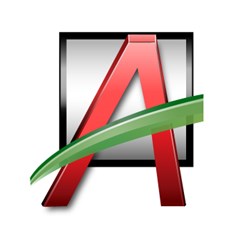 Even if a covered entity was unable to meet the deadline, they should act as quickly as possible to rectify the situation
Las Vegas, Nevada (PRWEB) September 26, 2013
The compliance deadline for the HIPAA Final Omnibus Rule was on September 23, 2013. Although the deadline has passed, AlertBoot – a leading provider of mobile device management and full disk encryption managed services – is seeing continued interest in its services from HIPAA covered entities and their business associates.
"The Final Omnibus Rule deadline was on Monday, meaning medical organizations had to have everything set by this past weekend," observed Tim Maliyil, CEO and founder of AlertBoot Mobile Security. "If this week is any indication, it looks like many covered entities are still struggling with certain compliance aspects such as HIPAA laptop encryption. We have had a healthy number of inquiries on AlertBoot's solutions, no doubt due to its ease and fast deployment and implementation."
AlertBoot's Full Disk Encryption and Mobile Device Management include features that are necessary for successfully complying with various HIPAA requirements regarding ePHI, including:

Capability to remotely monitor a device's encryption status
FIPS 140-2 validation by NIST
AES-256 full disk encryption for protecting sensitive PHI stored on laptops
Remote data wiping and device lock
The full list of features can be found by visiting the AlertBoot product tour page.
Noted Maliyil, "The chances that the Office of Civil Rights at HHS will do a spot-check of a covered entity are relatively slim. This is especially true if we're talking about a mid-sized facility or sole practitioner. However, the risks for not being in compliance – or worse, looking as if an effort to secure data was not made at all, such as not having a written security policy – are just too high. Even if a covered entity was unable to meet the deadline, they should act as quickly as possible to rectify the situation."
In addition to federal compliance issues, HIPAA covered entities must also take into account the importance patients place in the security of their personal data. While OCR may go light due to the specific circumstances of a particular data breach, research has shown that patients will not be as forgiving.
To learn more about the range of AlertBoot security software for protecting medical data, please visit our website.
About AlertBoot
AlertBoot Data Security offers a cloud-based data and mobile device security service for companies of any size who want a scalable and easy-to-deploy solution. Centrally managed through a secure web based console, AlertBoot offers mobile device management, mobile antivirus, remote wipe and lock, device auditing, USB drive and hard disk encryption managed services.
Headquartered in Las Vegas, AlertBoot is trusted by thousands of companies worldwide as part of their bring your own device (BYOD) and mobile information management (MIM) strategy.
For more information on AlertBoot Mobile Security solutions, please visit http://www.alertboot.com/.
Contact Information
Media Contact:
Sang Lee
VP Communications
+1 702-659-8890 x3734