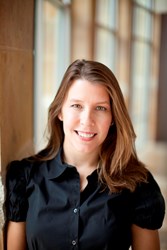 'Kids have so many influences in their life and maintaining a healthy weight can be a challenge for many of them,' said Dr. Seger. 'If you are concerned that his/her weight may be putting them at an increased risk then consider attending this seminar.'
San Antonio, Texas (PRWEB) September 25, 2013
The Bariatric Medical Institute of Texas (BMI of Texas) and Dr. Jenny Seger today announced a free, educational preteen/teen healthy weight seminar that will take place on October 5, 2013. Dr. Seger utilizes an interactive approach to engage youth in a discussion about mindful eating and the development of other healthy lifestyle changes which can help them achieve a healthy weight, improve their quality of life, and reduce their risk of disease.
According to the CDC obesity in kids (ages 6-11) has doubled over the past 30 years and obesity in adolescents (ages 12-19) has tripled. Children between ages 10-13 who are obese have an 80 percent chance of being obese as adults. With so much information available, it is often difficult to sort out fact from fiction. Dr. Seger's goal is to help preteens, teens and their families understand more about nutrition, exercise and other factors which can contribute to one's risk of obesity and obesity related illness.
"As parents, we worry about our children. There are so many influences in their life and maintaining a healthy weight can be a challenge for many of them," said Dr. Seger. "If you have a child who is experiencing adverse consequences from his/her weight or if you are concerned that his/her weight may be putting them at increased risk for depression, metabolic syndrome, diabetes, hypertension, sleep apnea, heart disease or social pressures, then I encourage you to attend this seminar."
Dr. Seger's Healthy Weight Seminar will take place on Saturday, October 5, 2013 at 10:00 a.m. at Foundation Healthplex, located at 9502 Huebner Rd, Suite 301, San Antonio,78240. The seminar is free, but space is limited so please call 210 615 8500 or email christi.henefield(at)bmioftexas(dot)com to reserve a space.
Dr. Jennifer Seger heads up BMI of Texas's medical weight loss program, where she assists patients who want to lose weight and improve their overall health. She is committed to providing comprehensive and compassionate care to patients with obesity and her program is based on accurate, scientifically sound research. Dr. Seger is Board Certified in Family Medicine, a Diplomate of the American Board of Obesity Medicine, and serves as a Board Trustee for the American Society of Bariatric Physicians (ASBP), the oldest medical association focused on the education and training of medical professionals treating and managing obese patients and associated diseases. She understands how numerous factors interplay and can lead to obesity. Her specialty training equips her with the knowledge, skills, and expertise to address these factors and help her patients lead healthier lives.
BMI of Texas provides innovative and comprehensive medical and surgical care to patients with obesity and metabolic disease. The physicians and staff are dedicated to creating an enduring partnership with patients in order to ensure their long-term success. They are committed to providing care in a supportive, compassionate, and guilt-free environment. In addition to its medical weight loss program, BMI of Texas helps patients achieve their weight loss goals and improved health through various surgical procedures including gastric bypass, lap band and gastric sleeve. BMI of Texas surgeons Dr. Terive Duperier, Dr. Mickey Seger Dr. Richard Englehardt, and the entire BMI of Texas team are committed to creating meaningful relationships and experiences with their patients and the community in order to overcome obesity and metabolic disease fostering improved health and a better quality of life.
About BMI of Texas:
Founded in 2008, the Bariatric Medical Institute of Texas is focused on helping patients achieve their long-term weight loss goals. More information on the practice can be found online at bmioftexas.com.