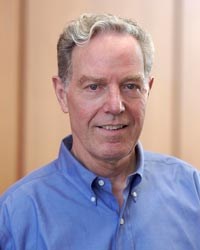 Albany, NY (PRWEB) September 26, 2013
A Google news search of "health care costs" on any given day will net tens of thousands of results. As more and more Americans seek information on this hot topic, CDPHP® and The University at Albany School of Public Health are tackling the issue head on.
Uwe E. Reinhardt, Ph.D., one of the nation's leading authorities on health care economics, is the keynote speaker for "Health Care in the 21st Century: A Community Call to Action." This public health care forum takes place at 5 p.m. on Tuesday, Nov. 19, 2013 at the UAlbany Performing Arts Center.
Reinhardt is a professor of economics at Princeton University. His speech, "U.S. Health Care Under Siege: Challenges and Opportunities", will lead off a discussion on health care reform and the cost of care locally and nationally. Panelists include Paula Stopera, president and CEO, CAP COM Federal Credit Union; Dennis Whalen, president, Healthcare Association of New York State (HANYS); and Dr. John D. Bennett, president and CEO, CDPHP.
This is the second in a series of events designed to address the issues of quality, cost, and access to health care in our communities. The first event, held earlier this year, featured Dr. Atul Gawande.
The event is free and open to the public, but pre-registration is required as seating is limited. Registration information will be available on CDPHP.com. Follow along on Twitter at #HealthCareTalk.
About CDPHP®
Established in 1984, CDPHP is a physician-founded, member-focused and community-based not-for-profit health plan that offers high-quality affordable health insurance plans to members in 24 counties throughout New York. CDPHP is also on Facebook, Twitter, LinkedIn and Pinterest.
About The University at Albany School of Public Health
The School of Public Health is accredited by the Council on Education for Public Health and offers a research-oriented opportunity for faculty, and a valuable professional experience for students. The school is a partnership between the NYS Department of Health and the University at Albany. The school is also affiliated with Albany Medical Center and Bassett Healthcare.